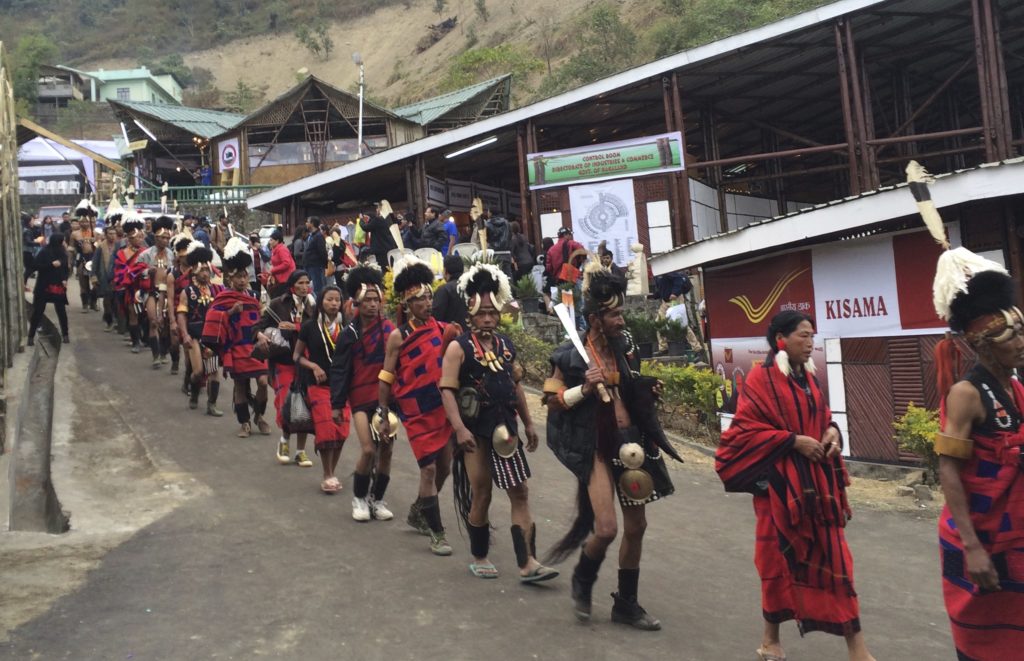 ABOUT NAGALAND
GEOGRAPHY
Nagaland is a state in Northeast India.The state capital is Kohima, and the largest city is Dimapur. It has an area of 16,579 square kilometres (6,401 sq mi) with a population of 1,980,602 per the 2011 Census of India, making it one of the smallest states of India.[1]
The state is inhabited by 16 major tribe: Ao, Angami, Chang, Konyak, Lotha, Sumi, Chakhesang, Khiamniungan, Dimasa Kachari,Phom, Rengma, Sangtam, Yimchunger,Kuki, Zeme-Liangmai (Zeliang) and Pochury as well as a number of sub-tribes.
LANGUAGE
Each tribe is unique in character with their own distinct customs, language and dress. English is in predominant use.Other than English, Nagamese, a creole language form of Indo-Aryan Assamese, is a widely spoken language.
CLIMATE
Nagaland has a largely monsoon climate with high humidity levels. Annual rainfall averages around 70–100 inches (1,800–2,500 mm), concentrated in the months of May to September. In winter, temperatures do not generally drop below 39 °F (4 °C), but frost is common at high elevations. Summer is the shortest season in the state that lasts for only a few months – temperature usually between 16 °C (61 °F) to 31 °C (88 °F). Winter makes an early arrival and bitter cold and dry weather strikes certain regions of the state. The maximum average temperature recorded in the winter season is 24 °C (75 °F). Strong north-west winds blow across the state during the months of February and March.
[Source: Wiki]
LIFESTYLE TODAY
Agriculture is an important economic activity, however entrepreneurship is catching up quickly in Nagaland – especially with the young and the enterprising lot. It is almost certain that small and new age businesses are soon going to emerge as the top economic drivers in the state contributing to more job opportunities, new skills and hopefully a better working environment. The young Nagas today are clearly an enlightened bunch with a huge dose of optimism regardless of the fact that that the challenges are many like : low access to resources, capital, mentorship etc.
Read more about these movers and shakers of the modern Nagaland on Roots and Leisure.