Located in the heart of Nagaland's Kohima town, craft maker Soren Odyuo's handicraft work embodies the sentiment that "local is lovely!" Every handcrafted item on display invites viewers to slow down for a moment, to look, to touch and to listen. Her handmade crafts celebrate the colourful bright exuberance of life around us – and serve as a reminder that a hobby can be joyful and productive at the same time.
Soren tells us that she started 'Handmade By Soren' when well-wishers nudged her to make something worthwhile out of her remarkable gift of taking something ordinary and turning it into sheer beauty.
"Every piece of craft in my store is unique and made by hand with love." ~ Soren of 'Handmade by Soren'
An interior designer with a very fitting hobby for beautiful handmade crafts. But how are you juggling between the two (full time) jobs?
Yes, I do have my hands full most of the time. I am currently working as an interior designer with Zynorique Consultants which is an architectural firm, based out of Kohima. But I love what I do, and being in the creative field, I guess this hobby is a just a natural extension.
I am passionate about everything in crafting – from embroidery, crochet, paper crafting, to my most recent love 'decoupage' [art of decorating an object by gluing colored paper cutouts onto it in combination with special paint effects]. I've had this love for making handmade art ever since my school days; I still remember how important it was for me to always score an 'A' in S.U.P.W. (Socially Useful Productive Work) *Smiles*
Colourful coaster set – handmade using decoupage
Who or what has been your inspiration to take up crafting seriously?
My inspiration is undoubtedly my beloved late mother. In spite of having her right hand permanently paralysed, she used to sew and stitch beautifully while also working full time. She was the best designer no doubt, and I have the utmost admiration for her work ethics, dedication and creativity. Her 'Never Give Up' attitude inspired me to do my best.
Tell us more about your products, and where do you retail?
I have focused on creating a wide variety of products that ranges from paper to jewelry boxes and magazine racks that are priced at a maximum of INR 2000. I also take up orders for hampers on occasions like birthdays, Mother's Day, Weddings, Christmas etc. My products are available at Corner Space at Jail Colony in Kohima and The Urban Rust at Duncan in Dimapur.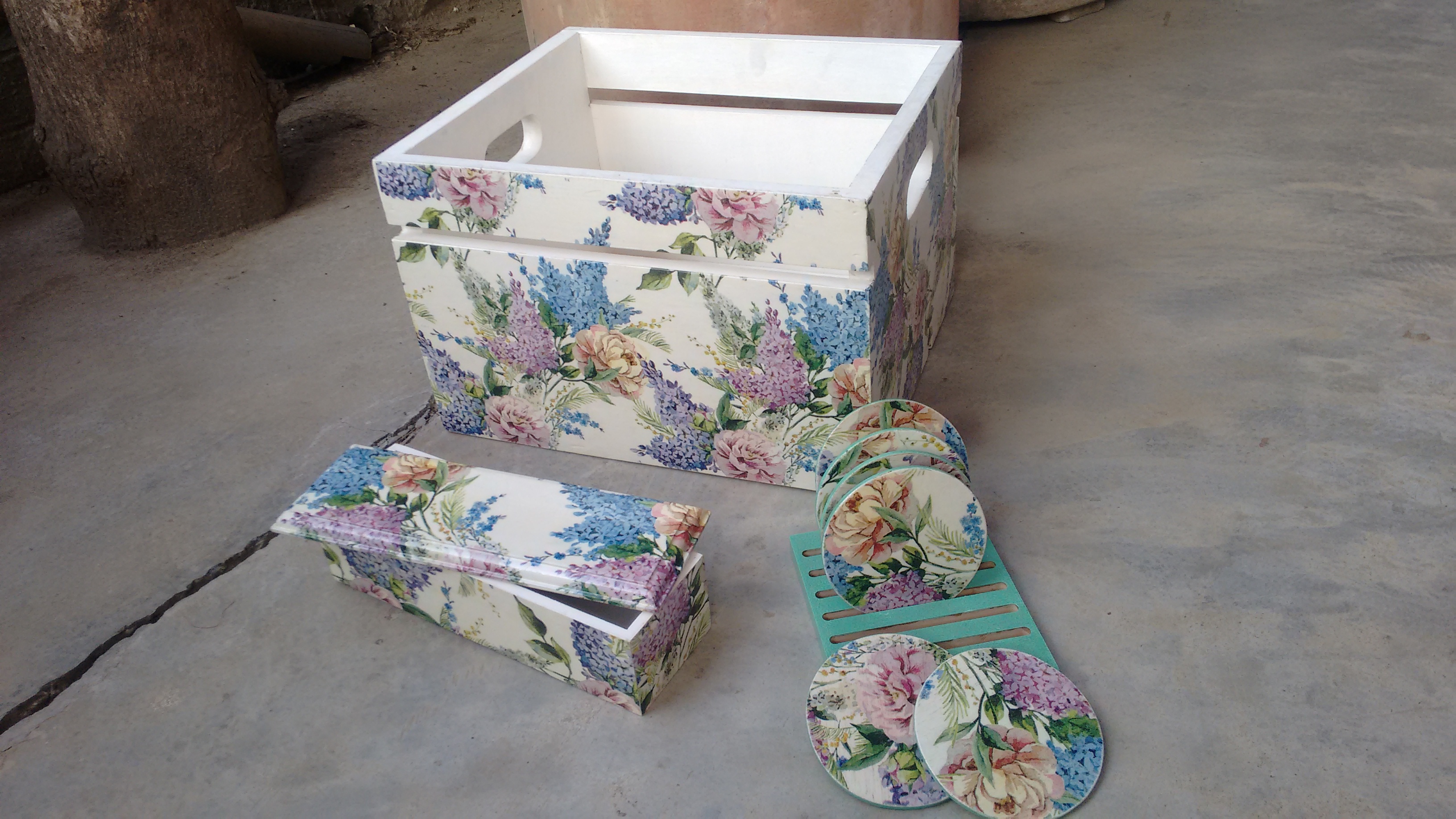 What other plans have you lined up for the future?
Right now I'm working on a prototype for a non-toxic box that can be used to store edible items. This idea struck me after I went to the Maker's Market and saw many local entrepreneurs showcasing amazing food products, sourced and made locally in Nagaland. I want to promote their products and encourage them by providing cute boxes to package their food items into Christmas hampers.
Even while freelancing for interior design projects, I always look for local workers. Times are changing now. The new generation of Nagas are evolving into an enterprising and hardworking lot. So, we should all aim to support each other. Having said that, I really appreciate Roots and Leisure and would like to thank you guys for providing a really good platform to help local creators.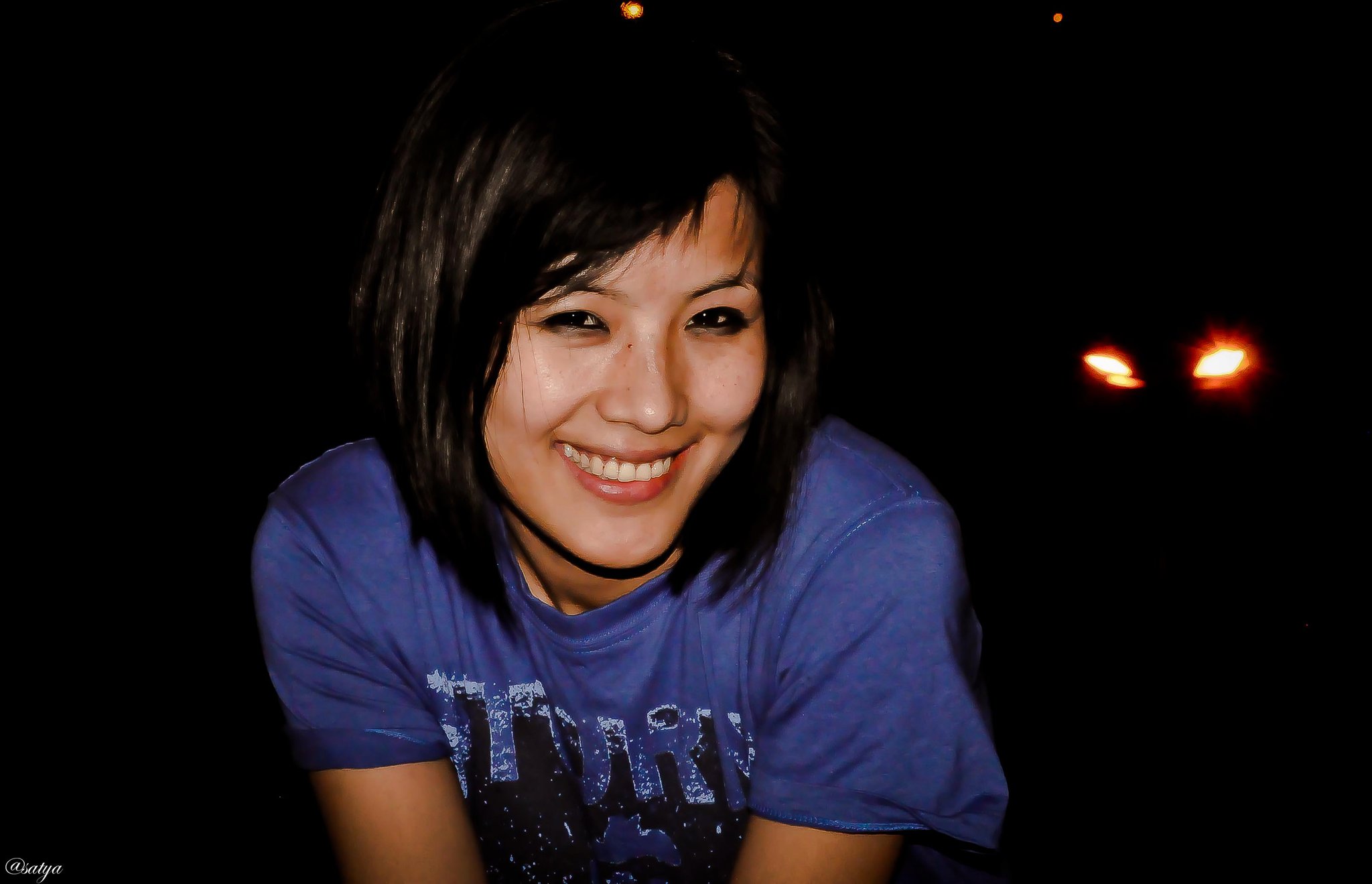 @HandmadebySoren has put up some beautiful vintage frames and coaster sets up on the R&L Shop – as a part of her 'Mother's Day Collection'. Here's the Link
Latest posts by Roots & Leisure
(see all)