A cherished noontime activity among locals in Nagaland is to get together on the balcony and enjoy a hot cup of tea, with family members and neighbors. Tea is often accompanied by biscuits from the local bakeries or homemade snacks. 

'Sticky rice' roti is a popular afternoon tea-time snack, made of sticky rice. Some make them crispy, while others prefer them soft and chewy. 
Ingredients:
Sticky Rice Flour – 2 Cups (measuring cup used, 1 cup = 250 ml)
Sugar – 3 Teaspoon
Salt – 1/2 Teaspoon
Water – as required
Pinch of Baking Soda
Oil for deep frying
Directions to Make:
Mix the sticky rice flour, salt, baking soda, and sugar in a bowl and mix well.
Add water – 2-3 tablespoons at a time and knead well to form a dough. Adjust the water quantity such that the dough is not too soft; keep the dough a little stiff and tight.
Divide the dough into small palm-sized rolls, and then flatten into small circles. (Make sure the thickness is medium, else it won't puff up).
Heat oil in a deep frying pan. when the oil is sufficiently hot, add one at a time and fry gently turn over when puffed up. Fry till golden brown.
Serve with tea or coffee.
Contributed by Moakala. Follow her for more recipes!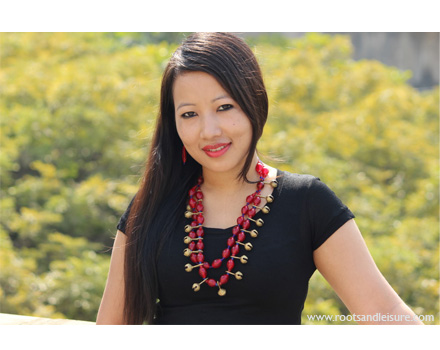 Latest posts by Roots & Leisure
(see all)