"Hola Mohalla, also called Hola, is a Sikh festival which falls in the month of March (usually). Celebrated widely around the world, it was started by the tenth Sikh Guru, Gobind Singh, as a gathering of Sikhs for military exercises and mock battles on the day following the festival of Holi. Even today it reminds the people of valour and defence preparedness.
On this three-day festival, mock battles are held followed by music and poetry competitions. The Nihang Singhs (armed Sikh warriors – members of the Sikh army that was founded by Guru Govind Singh) carry on the martial tradition with mock battles and displays of swordsmanship and horse riding.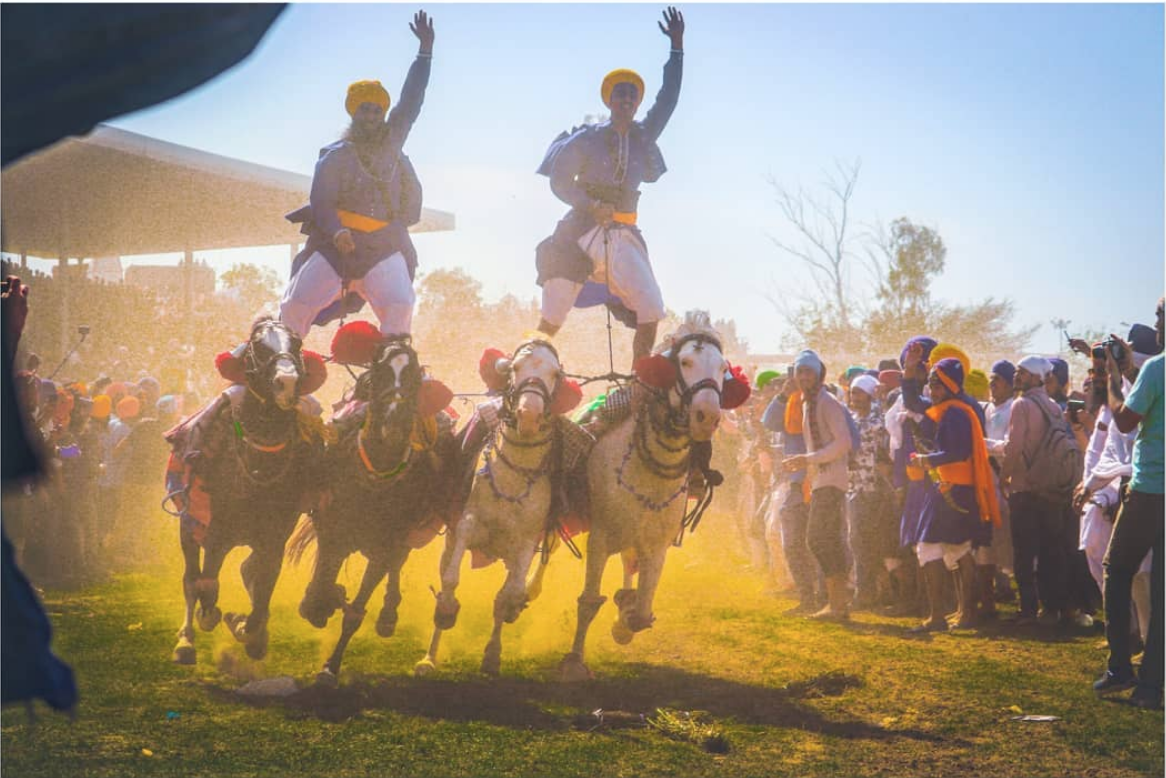 They perform daring feats, such as Gatka (mock encounters), tent pegging, bareback horse riding and standing erect on two speeding horses. The festival takes place in the city of Ananadpur Sahib in Rupnagar (Ropar), it usually stretches out to a week as everyone loves to camp out and fully immerse themselves in the palpable energy.
The event concludes on the day of Hola Mohalla (third day of the festival) with a long, military-style procession (Nihang warriors followed by hundreds of Sikh pilgrims) near Takht Sri Keshgarh Sahib, one of the five seats of temporal authority of the Sikhs. Meals are organized by the Sikh institution (Gurdwara) and sometimes villagers in the area – the visitors sit together in Pangats (Queues) and eat vegetarian food of the Langars.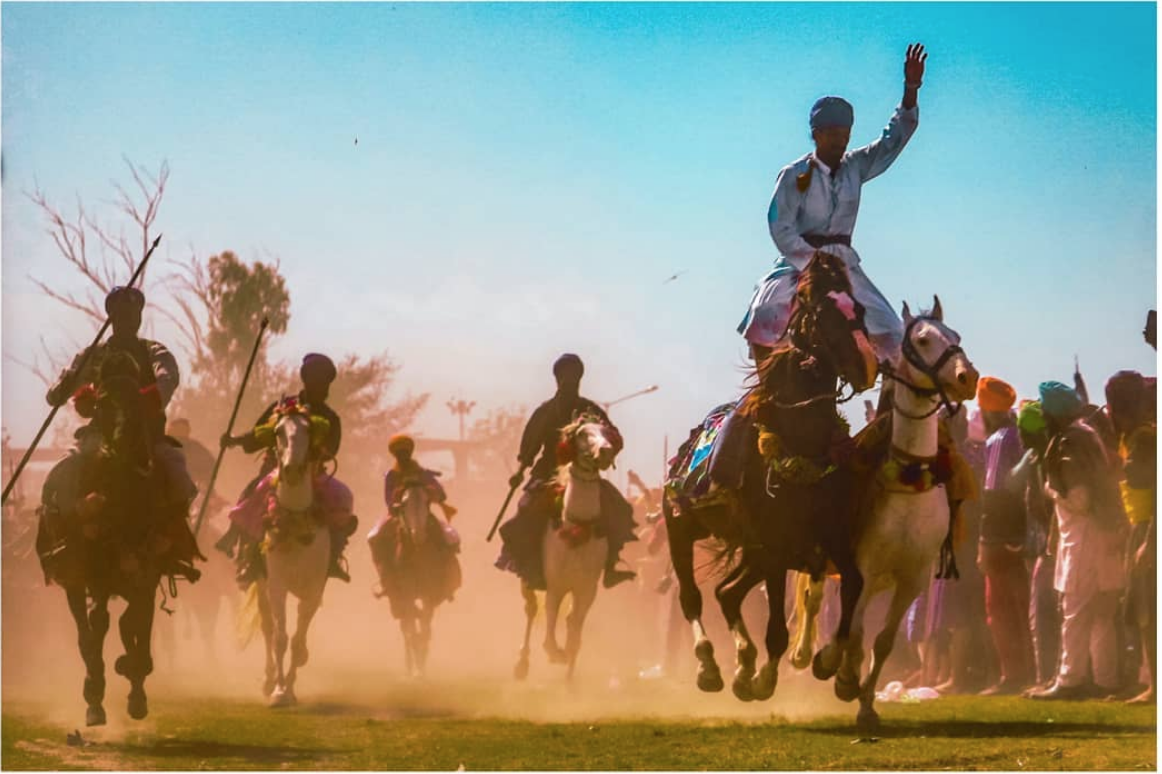 On the day I attended the festival, the people around me and the energy in the air inspired me to photograph these rapturous moments. I felt very happy and blessed to be a part of something so large and historically significant. My energy level peaked while taking these shots – it was truly thrill. The Nihangs (armed Sikh warriors) are smeared in colour and the lanes are crowded with cheer and adrenaline.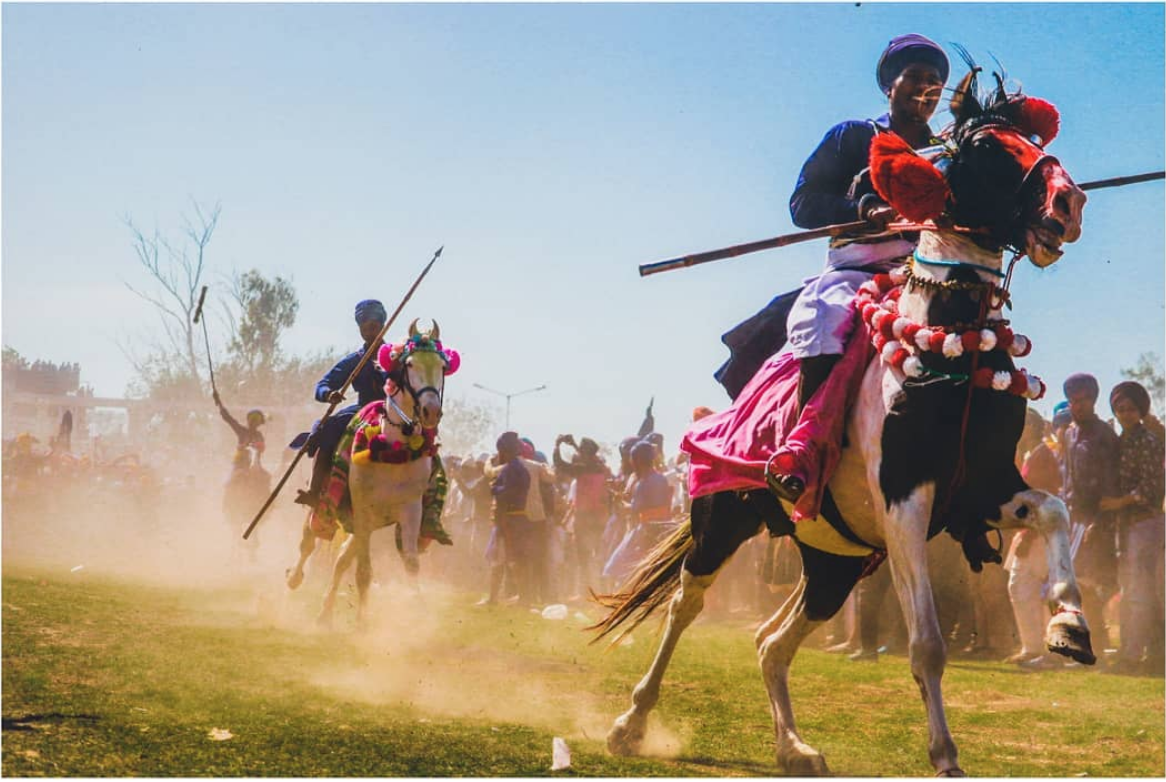 During the Hola Mohalla procession (Mahalia – final day of the festival) – war drums, standard-bearers and vibrant colour play left me mesmerised! Memories of attending this event with my grandfather as a child always make this particular festival incredibly personal to me."
– Gursimran Singh, Sikh – a journalism student and aspiring photographer
Get close and personal with more glimpses of the festival on Gursimran's Instagram page!