Everybody loves doodling. There's just something about an idle moment and a blank page that sparks ideas on our minds. When words fail to convey an idea, an ingenious doodle can blaze through our cognitive minds and set the world alight. Our featured artist for the week, creative doodle illustrator, and watercolor artist Awele Kapfo brings beautiful artwork to life. Let's get to know her!
Awele, 21 is a final year Economics student from Nagaland, whose cute and quirky illustrations are creating quite a buzz on social media.
Your doodles look pretty awesome! How did you get started?
My love for doodles began when I discovered an app called 'Doodlr' on Google Play. The app resembled Instagram – but for artists. Unfortunately, the developers could not keep up with the expenses of the server and it closed down this February.  That's when I decided to (finally) join Instagram, and start putting up my watercolor illustrations resembling the doodles I used to make on 'Doodlr'.
I had started experimenting with watercolors after I saw the posts by a German water colorist called 'Iraville'. I was curious to learn more so I watched a lot of videos on speed-paints on YouTube – to pick up some techniques. My primary inspirations originated from Pinterest and from other digital and traditional illustrators such as Karoline Piertrowsky, Mori Raito, Aeppol among others.
Check out Awele's pretty watercolor illustrations of her friends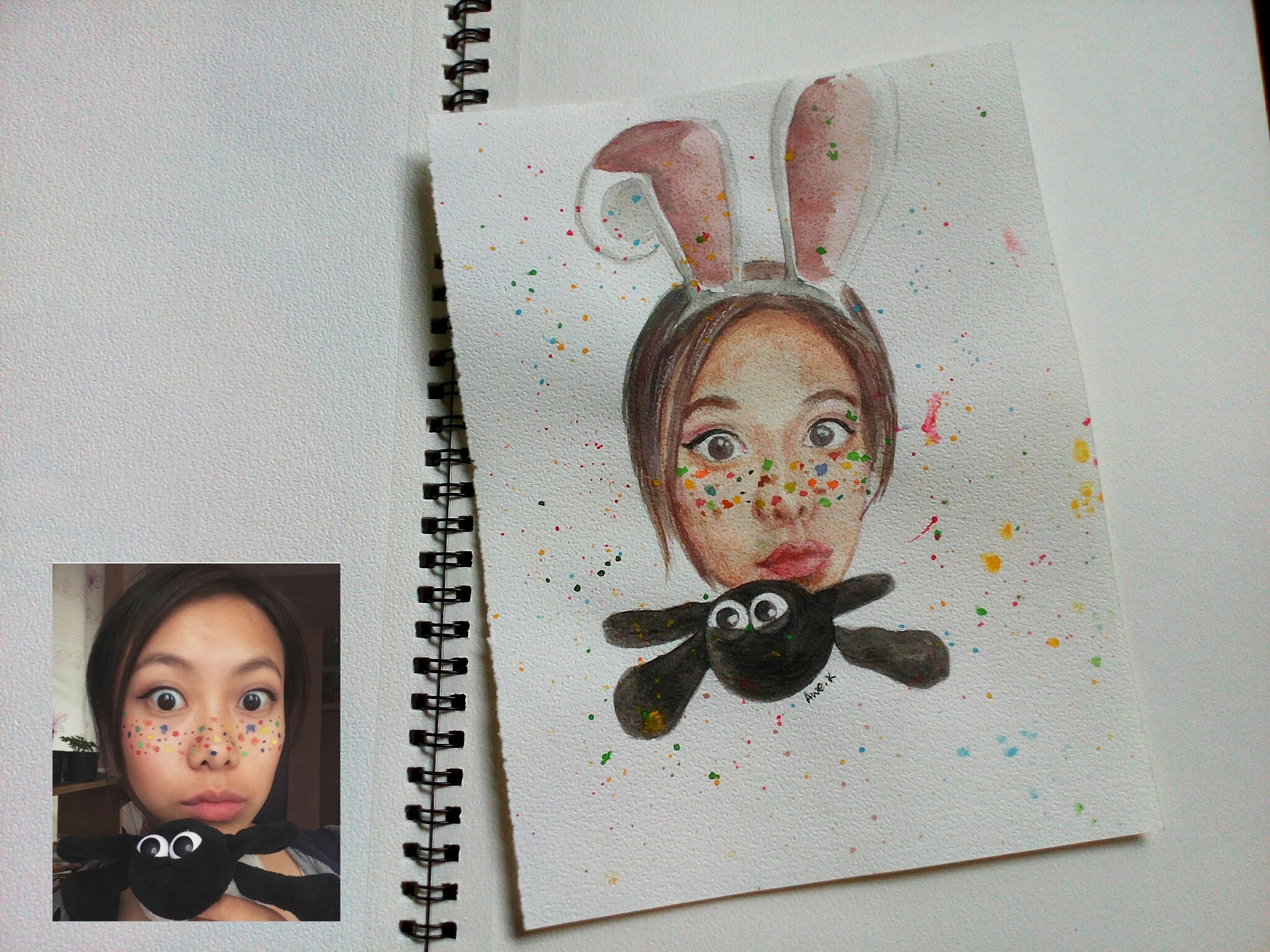 Do you prefer to paint certain subjects over others as an artist? And is that inspired by the type of audience you'd like to draw the attention of?
I think one would call my style of art as girly and cutesy. You'd notice that I like to do the line art on my digital illustrations with brown color rather than black. I also attempt to make my illustrations as simple as possible with cute pastel hues. These are a few of the deliberate details that constitute my style. Mainly because my illustrations are mainly directed towards a predominantly female audience.
Awele's Quirky Illustrations
What is your personal goal that you wish to achieve through your art?
I am still new to all these actually. I posted my first art on Instagram in February this year. I now want to develop and create a more distinctive art style – to craft a niche style that is uniquely mine. That is my main goal for the time being.
Do you sell your artwork as well? If yes, tell us a bit about the platforms you're selling them on.
At this moment, I share my artwork only on Instagram. I do watercolor portrait commissions on canvas (A3, A4 and A5 sized). They are then framed and sent to the respective clients. Anyone interested in getting a portrait done by me is free to send me a message over Instagram.
Escape into Awele's 'World of Cute' on her Instagram!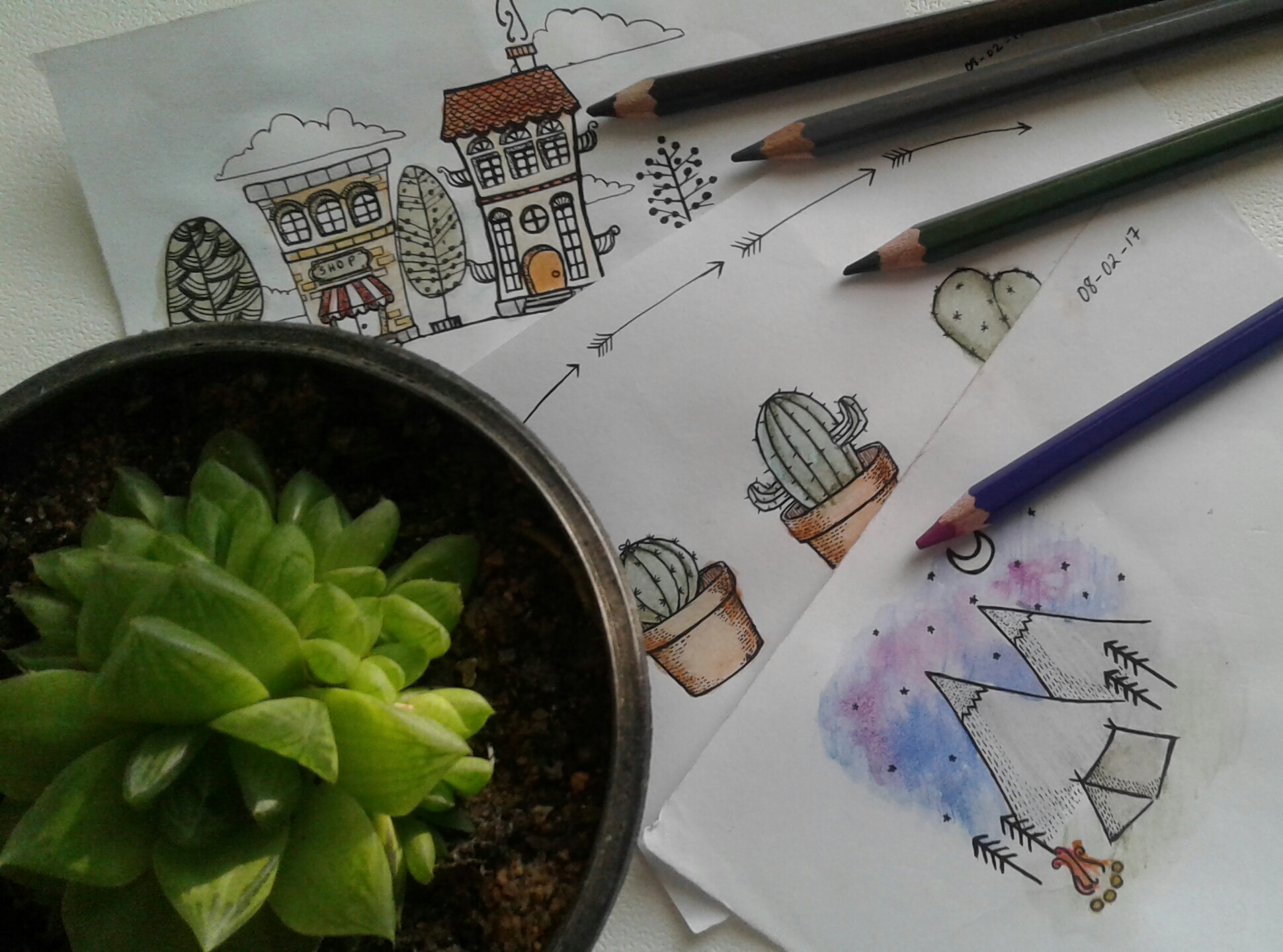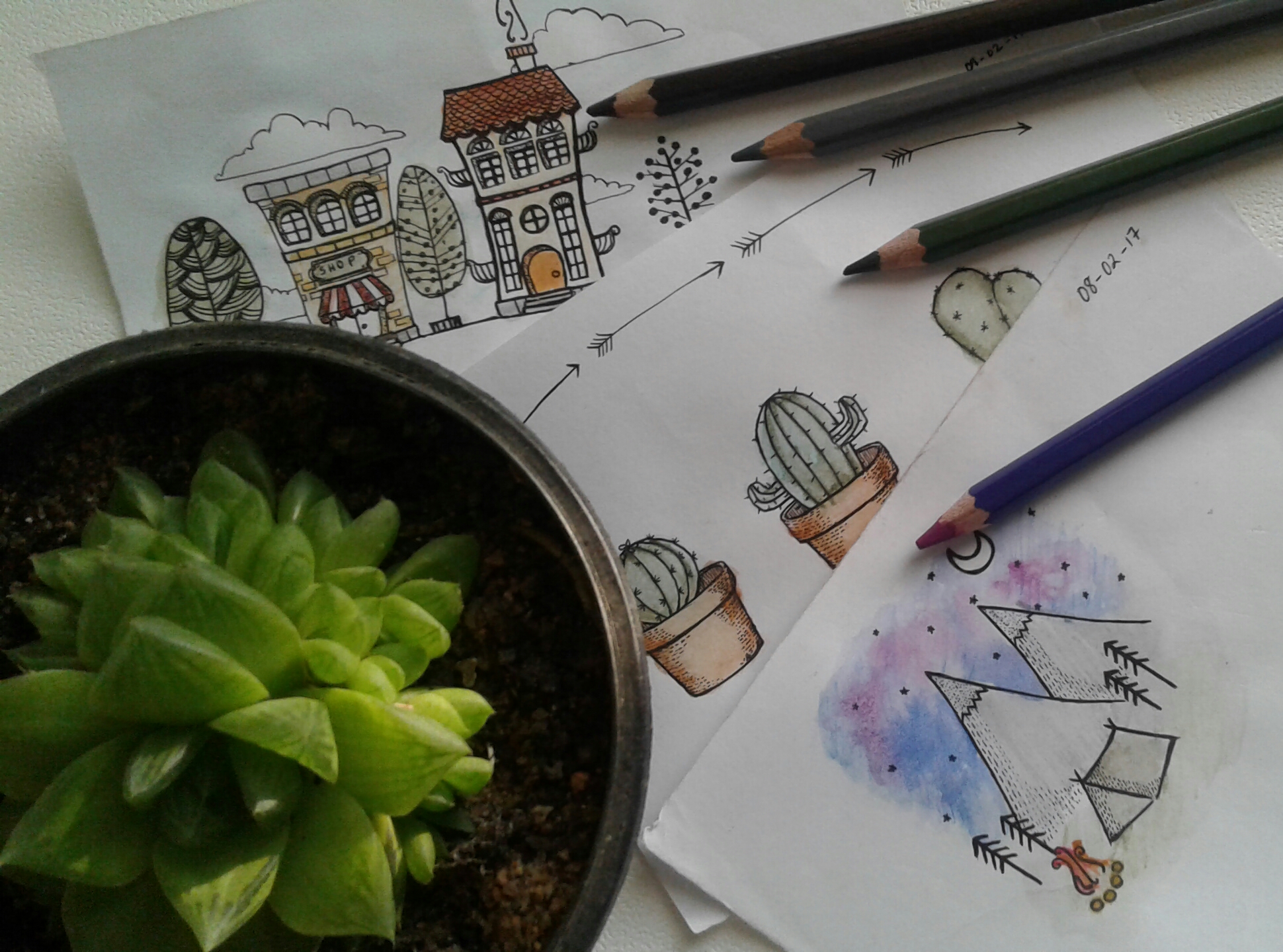 Latest posts by Shweta Rao
(see all)