Alright, it's been a while since we featured some awesome musicians here. And what a great way to get back on it! Today we bring you the story of Toshimoa Jamir – a young guitarist from Dimapur who has already made a name in the Nagaland music circuit. Jamir's exceptional musical talent has led him to share the stage with the legendary Neil Zaza at this year's World Music Day held in Nagaland. Toshimoa started playing guitar at a very young age.
Toshi's parents began nurturing his guitar skills right from his childhood and, amazingly, supported his decision to take his talent more seriously when he grew up. Eventually, he passed Grade 8 with merit in Guitar (Rock School, International Rock Music Exam Board London) in 2012 from Taaqademy, Bangalore. He then went on to work as a music teacher in DE SALES Music Academy and ICFC School for two years in Bangalore.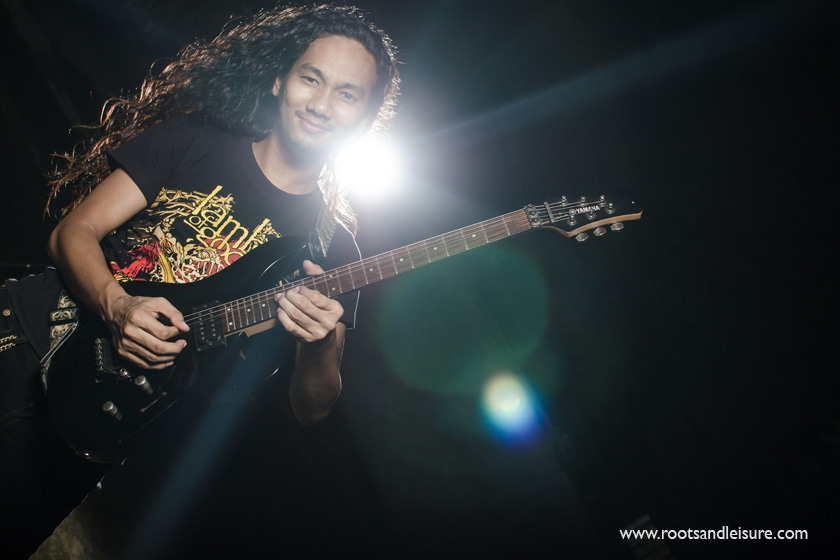 Apart from the long list of awards Toshimoa has won, he was recently conferred with the prestigious "Young Achiever's Award 2016″ in the field of music. Read on to know more about his life, inspirations and the kinda projects he is involved with nowadays.
R&L : When did you decide you wanted to be a guitar player ?
Toshi : It's sort of an obsession, really. Simply put, I picked up the guitar when I was around 15 years old and never stopped. My parents taught me a few chords, and as I grew older I began buying guitar lesson DVDs to teach myself how to play with more flair. I went on to gain more professional education later and so here I am. Now I own a music institute in Dimapur which focuses on providing guitar lessons only.

R&L : Where do you draw your inspiration from?
Toshi : I'd have to say, my parents. They used to listen to soft rock music all the time when I was little so that's how I got into rock music as a kid. I also had a lot of family and friends around me who played guitar which really caught my attention.  I would wonder often how our fingers could play such amazing music.
R&L :  So when are we going to see your name on MTV?
Toshi : (Rolls his eyes and laughs >> chuckles>> laughs again) I guess if people appreciate what I do then that is motivation for me.
"My guitar Heroes are Paul Gilbert, Joe Satriani, John Petrucci and more. But Steve Vai definitely  tops  my list."
Toshimoa strikes as an extraordinarily humble and grounded man for a 28-year-old who has achieved so much in such little time. To give our readers a better idea of what we're talking about, here are a few awards that adorn Toshimoa Jamir's wall:
Best Guitarist title at the All Nagaland College Students' Union (ANSCSU) Music fest 2010
Best Guitarist in Sungku Tenem Open Beat Contest (Clash of the Bands) 2010
Best Instrumental award at the Nagaland Music Awards 2016
Toshi very recently released his first album 'Passion Play'. You can also enjoy more of his music available on his  Youtube channel. Be sure to hit subscribe!
"I wasn't planning on releasing an album in the first place. But I had a collection of songs that I had written over the years during my practice sessions – which have been compiled into an album now. That's why I called my album Passion Play."
Watch him in action here!
All Image Source: Aden Jamir
Latest posts by Roots & Leisure
(see all)