Growing up in a small town has its own charm but we all agree that exposure  to the outside world can be limited. But if you look around, you see all these talented people from small towns making an impact – and becoming influencers in their chosen fields. We have one such person today.
Meet Aien Jamir –  fashion blogger from Nagaland, who is now a highly influential and sought after personality in the fashion scene in India.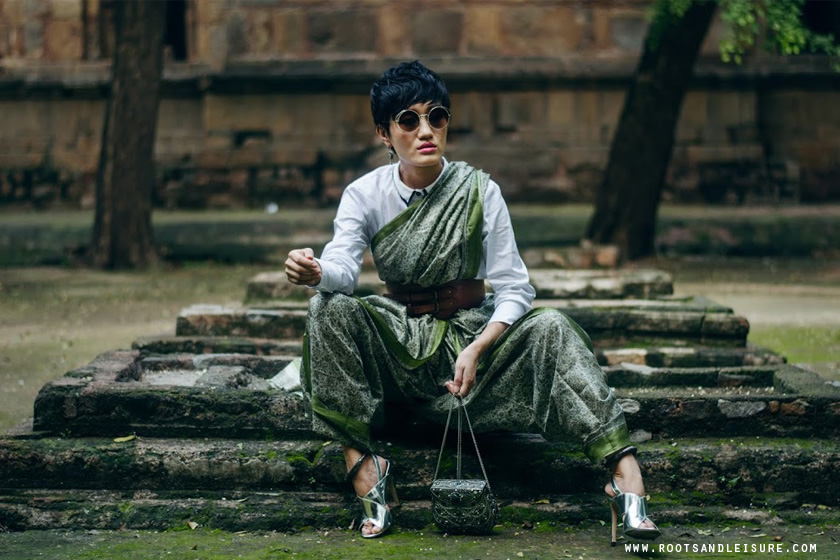 Aien Jamir has been featured in top fashion magazines like Vogue India, Elle, Cosmopolitan and the likes. She has also done numerous collaborations with International brands like H&M, Puma, UCB – and has been an insider at Amazon Fashion Weeks.
I reached out to her – and despite her busy schedule, she agreed to share an insight of her work – as a fashion blogger. Here we go.
So tell us something about yourself – your background
I'm originally from Nagaland, and living in Delhi for the past 9 years. I'am now the Creative Director of my eponymous website www.aienjamir.com, which evolved from my personal blog to a fully fledged fashion and lifestyle website. I also own an online clothing store on Facebook called AJ Store .
How and what inspired you to get into fashion blogging?
"Blogging purely started as a passion – as a desire to create a platform where I can share my personal style, look book and trends. I never imagined that I could make a living and a career by blogging – especially blogging about stuff I loved – like Fashion. I somehow gradually warmed up to the idea – when opportunities came lapping up, and I had to leave my job to become a full time blogger. I take inspirations from international bloggers like Chiara, Nicole and Andy Torres – they have inspired me in so many ways and helped me grow."
How has your roots contributed to the personality you are today : Aien – the fashion blogger?
An Ao girl who takes pride in being one. I belong to Aliba village of Mokokchung district – a village that is known for its cleanliness. In fact that's one thing that has been deeply instilled in me and I do not hesitate to state that being neat and uncluttered has helped me grow professionally as well . It makes me think clearly and take on the day with a lot more energy.
Oh very insightful. How do we stay in touch – where can we get updates about you?
You can find me online all the time – well, most of the time. Connect with me on:
Official Website | Instagram | Facebook  | Twitter | YouTube 
Latest posts by Imliren Jamir
(see all)