Shivangi Lahoty, from Nazira, Assam knew that fashion was her true calling when she was 8. With support from her family and friends, she pursued it until it became her profession! She went on to study fashion designing, and then launched her own store called Inaaya and Co. Inaaya is a young, fresh take on ethical fashion. It's an ethical and premium womenswear clothing and accessory brand, with a store in Ahmedabad. 
We had a chance to have a tête-à-tête with this budding creative entrepreneur, owner of Inaaya and Co., about her online store launch at the beginning of next month. 
When did your love for designing clothes and fashion begin?
I was 8 when I knew I wanted to study fashion. I grew up in a small town called Nazira in Assam. It was heaven on earth, in every sense, including that fact that we had very little connectivity to the internet! Hence, we relied on print media as a source of connection to the outside world. 
I remember, one day my father came home from a work trip with an in-flight magazine, that had Ritu Kumar on the cover page with an award in her hand. I asked him about her and he explained to me simply that 'she was a fashion designer and she dressed up people and made clothes for them'. That was the moment the seed of designing was sown. I knew that this was something I wanted to do. 
From then on, I was obsessed! There used to be a Sunday edition of The Telegraph that would come to our house in Assam and I recall that I would cut out images of any and every designer I liked. Especially, Tarun Tahiliani and his muse Shilpa Shetty! Each time there was a photo of Shilpa Shetty in a draped saree, I had to have it! I am pretty sure I still have a scrapbook of those pictures and cut-outs. 
Who is your most avid supporter in life?
Bauji's (my father's) influence in my life has been immense. He not only introduced me to my dream profession but he also supported my dreams and vision. At an age, when kids are confused, have multiple ambitions and parents have their own plans for them, both my parents gave me the freedom to be me. His biggest gift to me was that he believed in me. And although that in itself is enough, his life journey has been an inspiration to me and the reason for the inception of Inaaya.
The journey of starting something new is very challenging. It isn't all hunky-dory like social media likes to present. And in tough times, the only people who've got your back are your family members! What is the point of achieving anything if you don't have them to celebrate the success with? Being an entrepreneur is a lonely path, full of ups and downs, and you need some constants in your life who keep you grounded when your head is high in the clouds, or lift your spirits up when you are having a low day. Everyone has their own journeys and I am aware of it, but I am super grateful to have had the best set of cheerleaders in my friends and family!
Introduce us to your brand and your journey.
After I finished my dual degree from NIFT Mumbai and FIT in New York, I worked at Ensemble as a senior designer for 6 months, but I felt like I had my own path to follow as a creative entrepreneur. 
While working closely with various NGOs in Mumbai, some of them being Earth5R and CC Shroff Foundation and having also explored the Warli art of Maharashtra and many other craft clusters, an idea began to brew. Inaaya and Co. came to being to combine my global education with Indian craftsmanship and create products that are both aesthetically appealing and ethically made.
Tell us what's different about Inaaya and Co.?
Inaaya is a young, fresh take on ethical fashion. We are a premium womenswear clothing and accessory brand that loves working with a conscience.
We work with a lot of hand-loom fabrics sourced directly from Kolkata, Bhagalpur, Kota, Maheshwar and Hyderabad. Our approach with every collection is to pick a particular handcraft/weave and work with it. We also ensure we pay fair wages to our karigars. 
But other than that, people are most impressed with the fact that we have incorporated upcycling as a part of the brand's identity. Right from our tyre seats to our potlis, we upcycle all our waste! We also launched an initiative called #ArtistsForInaaya where we've had designers and artists create products for us from our fabric remains in April to spread more awareness about this movement. 
Tell us more about your brand's personality!
I've always had a soft corner toward hand tie-dye techniques and pastels. When I'd started out, there weren't any brands I was aware of who worked with soft pastel hues and popsicle colours. Inaaya started out, to fill that gap in the market and today that has become our USP. 
I love colours! They speak to me and I literally can dream up colour combinations! This is what I believe is my style statement and what has been deeply incorporated into the brand as well. Inaaya was brought to life with a splash of colour and a hint of free-spirited bohemian feel – thanks to my nomadic life. Most of our clothes are easy, comfortable, cute and portray a major vacation vibe.  
I sketch and design everything at Inaaya. I give personal care and attention, to everything from our Instagram feed to our clothes. In the last three years, we've branched out into accessories, handmade textile jewellery and now are also launching our kids wear label soon.
As a budding business, did you have any interesting collaborations?
In our journey of exploring ways to become more socially and environmentally conscious, we launched an initiative for the first time (in India and otherwise), to work with fellow entrepreneurs and artists to create useful everyday items with the brand's fabric waste. #ArtistsForInaaya. This project had us working with five artists from five different categories (Footwear, Jewellery, Bags, Home Decor And Hair Accessories) and we had them create products for us – in order to reduce our carbon footprint and create unique pieces of art at the same time.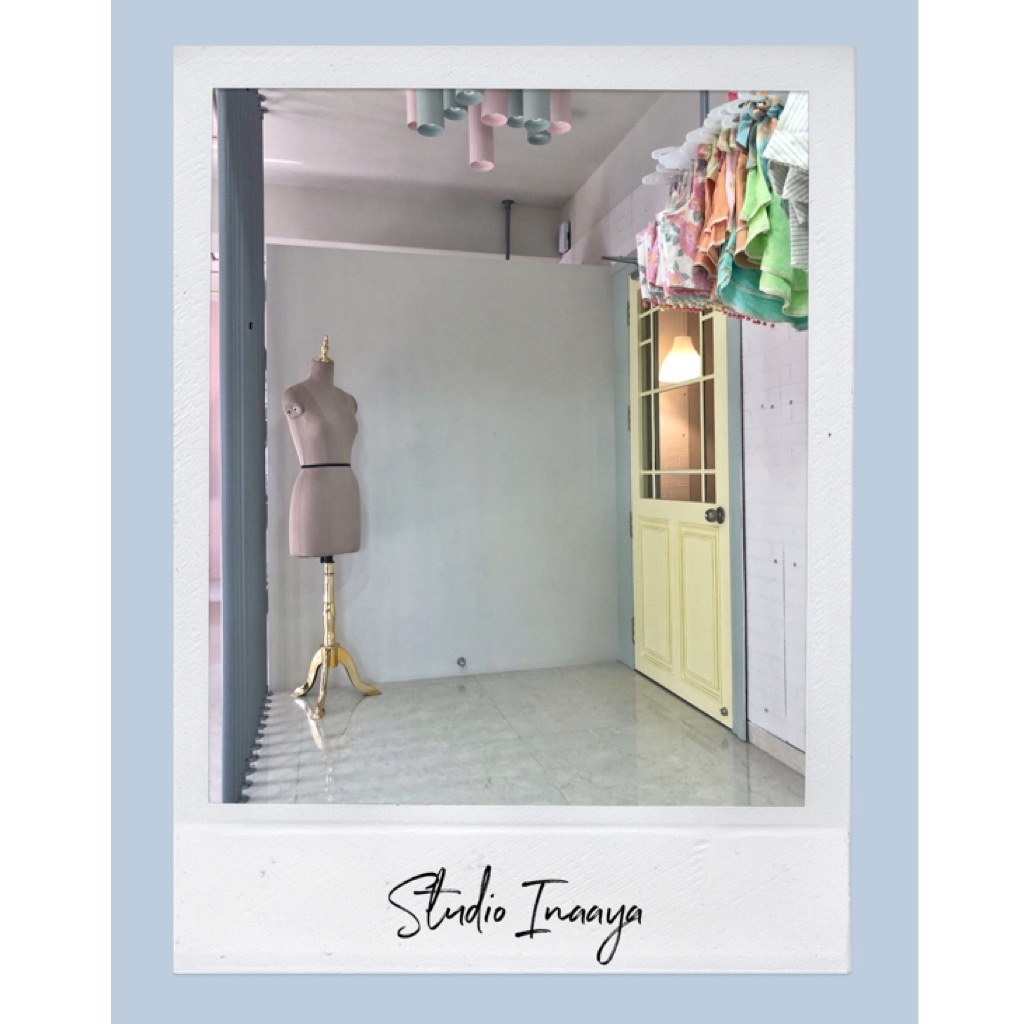 The biggest challenge you faced as a creative entrepreneur in your field?
There have been many challenges that I've faced as a startup, but the lowest would be the first fashion show that we did. We'd done this huge show in under 72 hours for this MNC. Although it was a paid gig, we were promised that the brand would be given courtesy for the clothing. The show was covered in all national dailies, magazines, etc. however, to our disappointment, Inaaya wasn't given credits for the clothes. For a 22-year old who'd slogged day and night for the show, this was pretty disappointing and heart-breaking. However, that didn't dampen my spirits for long as my parents have always taught me to take a step back in times of crisis and look at the larger picture. And that's exactly what I did.
The proudest moment to you personally?
While I have been proud to have been able to feature in so many national magazines in various cities and platforms and to have won various awards both nationally and internationally, I have a different moment of true happiness. 
Coming from a small town in Assam, to have made it to the fashion capital of the world (New York) and to have my parents come all the way to the USA and see me graduate was the best moment of my life yet. My Maa and Bauji have always supported my crazy dreams, even when they didn't understand them. All they want is for me to achieve all that the world has to offer and making them proud gives me peace and contentment.
Follow this young and aspiring woman and the journey of her shop on Instagram!