Rodingpuii is a self-published poet from Mizoram who became a household name, in her home state, because of her raw and beautiful poems on Instagram. Her popularity on social media led to the publishing of her first book, an anthology of 200 poems, 'Secondhand Scars' which was a self-funded project and whose first 500+ copies published, were sold out within the first five days. We sat down with this talented woman to discuss her life and what the success of Secondhand Scars means to her as a poet and as a person. 
Hi there, would you like to tell us a bit about yourself?
My name is Rodingpuii, from Mizoram. I am currently pursuing my Masters in English from Pondicherry University. I have a page on Instagram where I write poetry under the name 'RDP' and have recently published a poetry book 'Secondhand Scars'.
Introduce us to your work. What exactly do you do and why?
My work as a whole, for lack of better specification, would fall under 'Poetry'. I take delight in expressing deep emotions through simple words. My poetry revolves around the theme of love, life and all the things that fall in between.
Everyone wants to make an impact, to take up somebody's time even just a few seconds, to have your influence felt and your passion seen. And my work, every single poem is for me, an attempt at just that, to influence, to disturb, to make an impact; in others and in the process within myself too.
What first got you into writing?
I made an attempt at writing from an early age. Although there wasn't any particular driving force or supportive agent that willed me to write, it was a mere interest in the aspect of putting feelings, thoughts or imagination into words, and seeing the effect of these words on people.
How has your roots/upbringing influenced your work or working style?
Writing is not something that runs in the blood. How I got this passion is still in question. I only started reading books that weren't my textbooks only in my late teens. I grew up in a period when print media was still the prime indulgence. Song lyrics were in every newspaper, love quotes were passed around in secret notes during class, magazines were blooming with love stories. I was… curious, and interested to know the mystic power of words. So my early writings were attempts at cracking the code.
Looking at everything, what built me as a writer, the first reason must have been the liberty I had as a kid, as to decide what I wanted to become as an adult. My parents had high expectations for me but they never once tried to coerce me into any direction. They never asked me to be this or that. They are simple folks and they pray about everything. And I might not have gotten any literary skills from them, but the sense of empathy with which I write, the diligence and the insight into people are all the qualities I acquired from my parents.
What do you do full-time? If part-time, how do you manage to indulge in your hobby?
I am a full-time student as of now. I manage to indulge in my hobby because it has become more than a hobby, that's the only way I can explain. Being a university student is very strange. We're building our future by sitting in the same room for one-third of the day, and another one-third following up the first one-third. And yet the future remains blurry. Such routine leaves not much room for 'hobby', because hobbies are uncertain. They don't guarantee anything. If I feel like writing at least one line a day, keeps me sane; it has become a part of my identity, I cannot just turn away from it and say I don't have the time or the energy. because it is more than a mere hobby, it is passion.
What's your creative/work philosophy – where do you take inspiration from?
'Inspiration'- I get a lot of questions hovering around this word. Sometimes I feel like it is overrated. When I write, I don't write as an inspired individual. I write, sometimes as a lost thought trying to be articulated. Sometimes I am just a set of fingers rearranging words. But I still end up writing, because that is what I do, what I want to do, what I cannot do without. It is the consistency that I work with. Consistency and passion go hand in hand. They inspire each other and then inspire me. They help me to always look at things from a certain angle, to see where they would fit into my work and how I could give them my own touch.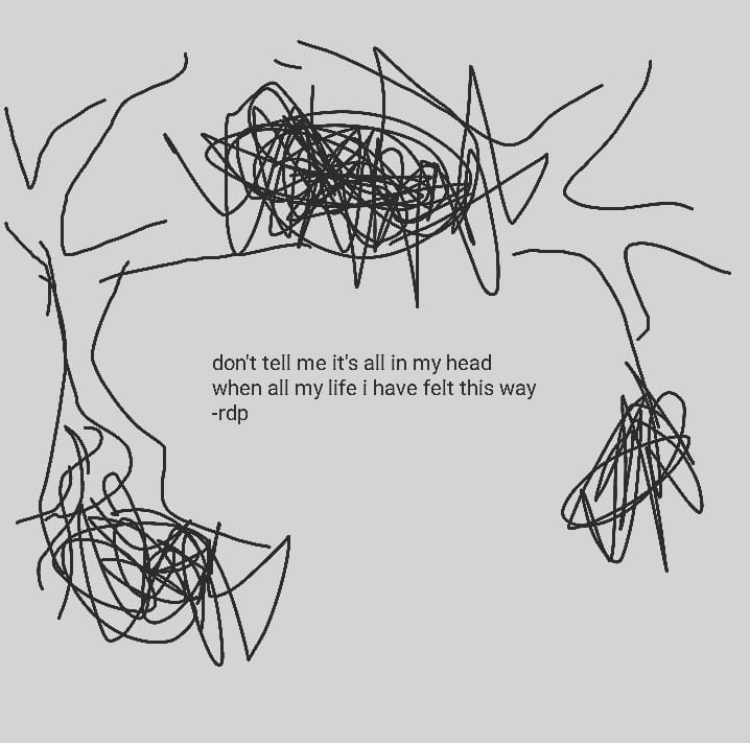 Tell us about your book 'Secondhand Scars'.
'Secondhand Scars' is an anthology of 200 poems. It is my first book and was published in February this year. I came up with the title 'secondhand Scars' from 'secondhand smoke', and their meanings are parallel too, except that instead of the smoke, it is 'scars' that we are dealing with. Out of the 5 possible titles that I jotted down, this one stood out because it was the most fitting to describe the book as a whole- that it was conceived from a 'secondhand' experience. Besides the contextual aspect of this book, now in retrospect, this book symbolises my response against the conventional norms that think success is this and not that. It is my attempt at creating a concrete answer, so when I am questioned about the risks I have taken, I will be able to say that they were worth it and with a little book to prove my point!
It is quite hard to self-publish a book. What fueled your desire to get your book published?
Writing was a passion of mine, but to get a book published, one needs more than passion, one needs courage even to simply dream of it. And such courage isn't freely offered, especially in a society that promotes only a certain type of career. But that was where my reader/followers came in. They put courage into me. And I took the courage to pursue my passion, fueled by my eagerness to prove some things, one being that dreams are worth toiling for. I never had any intention to publish my work nor had I the courage to dream of it. But I had earned myself a circle of loyal and most supportive readers who had convinced me through the long three years. And after months of postponing, I finally initiated the process of compilation on January 2019. I really thought that the journey from dream to reality would be beautiful. But I got proved that nothing worthwhile comes easy. No professional touch went in, as I didn't ask for any. But all through, I made sure that the final product- the book that I would be holding should reflect me as a writer and as a person in all possible senses. The book was released on February 11th, without any official launch. My dad prayed over the 500+ copies and I uploaded on my page that the book was ready.
Tell us some of the challenges and lessons you experienced along the way.
The biggest challenge I faced through the journey was that I was writing in a language that is not my mother tongue, and that too, poetry. Poetry is not everyone's cup of tea, and English is not my first language. and the target audience was a narrow age group. I had long since convinced myself that anyone outside that age group would not appreciate the kind of writing I do. My followers would be able to tell how inclusive I was about the book, there was no book launch, no publicity, no advertisement outside the posts I made. It was almost like a secret mission and truth be told it kind of was. I was hiding the book from the people who I thought would not get it, appreciate it. That was a fault on my part because I didn't give any chances and I lost chances as well. One very important thing I learnt was that passion may have driven me to begin a journey from a dream to reality, but to complete the long road, I had to be more than passionate. So I learned to be flexible, to be open to new ideas and new routes. The road to success runs well past and beyond our comfort zone, and we have to step outside that zone.
Tell us where to buy your book!
If you'd like to order my book, you can drop a DM on my Instagram and I'll take you through the procedure to make a purchase! It might take some time, but you will receive your order.
Thank you for sharing your story with us. We wish you a bright future.
For more from this delightful young poet check her out her Instagram page.
Latest posts by Temsulong
(see all)