We recently had the pleasure of reconnecting with our old school friend, Eyingbeni, who now resides in Ireland. We had a lovely conversation discussing her experiences in a foreign land, her thrilling travel adventures, and her delightful homemade dishes. You can find the full chat [Here].

She also generously shared her beloved chocolate cake recipe named 'Mr. Theolove,' inspired by her adorable pet. Trust us, this recipe is a must-try! Give it a go and enjoy the deliciousness!
"I am sharing a simple chocolate cake recipe which is very basic and easy to make… I have named this cake Mr Theolove😊. Hoping that you will give it a try and welcome the New Year sharing a freshly home-baked cake with your loved ones." ~ Eying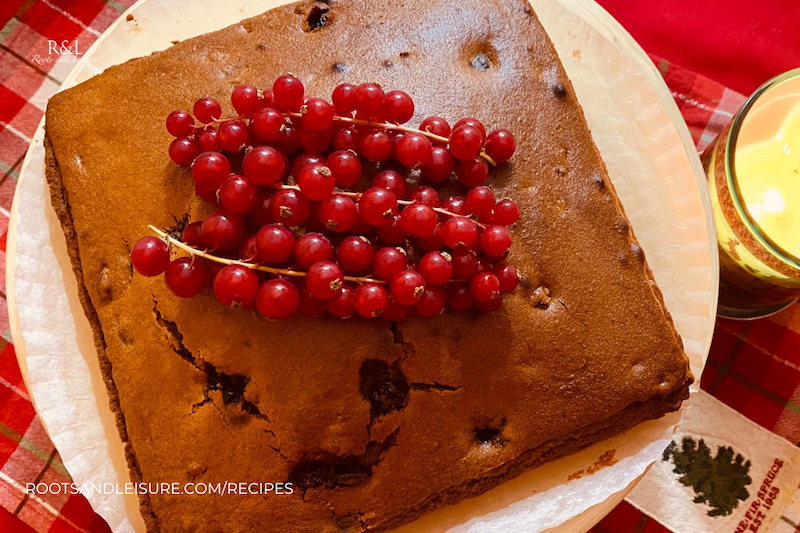 Ingredients:
Self-rising flour (substitute with normal flour):  200g
Unsalted Butter (substitute with normal butter): 200g softened
Caster sugar (brown sugar optional):200g
4 large eggs
2 tbsp cocoa powder
1tsp baking powder
½ tsp vanilla extract
2tbs milk
½ tsp nutmeg powder (optional)
½ tsp cinnamon powder (optional)
Directions to make:
Sieve the flour, cocoa powder, baking powder, nutmeg, and cinnamon powder and keep it aside. (Dry mixture)
In a large bowl whisk the 4 large eggs and bring them to a stiff consistency, then add caster sugar, milk, and softened butter. Whisk for 5-6 minutes until the mixture is blended well. (liquid mixture)
Add the dry mixture (no1) into the liquid mixture (no2), slowly in parts (best to add in 4 parts) mix well ( Cut and fold method ) until you get a flowing consistency
Prepare the cake tin, if you have parchment paper (baking paper) use that to line the baking tin. Otherwise butter the base and sides of the baking tin well before pouring your cake mixture, to avoid the cake sticking to the tin when it is done.
Bake the cake at 150 – 170 temperate depending on your oven type for 35-40 minutes. Keep checking the cake from outside (do not open the oven), so you can control the oven temperature accordingly.
Leave the cake to cool for 10 minutes, remove from the cake tin and enjoy your freshly baked cake.
Latest posts by Roots & Leisure
(see all)