First of all, a very happy Independence Day! To celebrate this day, Roots & Leisure has curated a very special list of places that you must visit in India. Not just that – this list has been curated by the R&L community. We got responses from Kochi to Spiti and were amazed to learn about the places from locals. 

Scroll down to find out what our friends have to say about their hometowns, and why you should plan your next holiday to these places!
(Stand a chance to be featured by submitting your own Top 5 on any subject that you love and are passionate about. Heading over to this link; Fill it out and hit submit!)
Fort Kochi, Kerala
Hello, my name is Nijil and I'm from Kannur, Kerala. Although I'm not from Kochi, I've visited it more times than I can count. It is a place that has my heart and is a must travel spot for anyone visiting Kerala!
Fort Kochi is a beautiful island a few kilometers away from Ernakulam. It is easily accessible via  government waterways or via bus from Cochin International Airport or Vytla Hub. It is a historically and culturally rich zone, with a variety of communities like Malyali, Portuguese, Dutch and Jew living here.
The Portuguese Influence is evident in Fort Kochi
You can visit Fort Kochi all year round but the best time however is to visit during the art festival, Kochi Muziris Biennale. It happens every alternate year and the whole island  comes together for the festival. 
Food: A must try is also the biryani at Kee Wee's; I recommend the beef or mutton but they also have vegetarian options. Fresh sea-food is available at most restaurants. Keep an eye out in the early mornings for fishermen catching fish with huge Chinese nets. It is quite a sight to see!
Loktak Lake, Manipur
Hi, I'm Lumdai Phaomei from Imphal East district of Manipur. I am a student, currently studying in Delhi.
Loktak lake is located in Bishnupur district of Manipur, 53 km from the capital city Imphal. It is the largest freshwater lake in the whole of Northeast India and is also the only floating lake in the world.
The lake has many circular floating swamps which are called 'Phumdis' by the locals – this is why the epithet 'floating lake' is attached to it. It is also the home of an endangered species of deer called 'Sangai' which is only found in Manipur. The brow-antlered deer, Sangai, is also the state animal of Manipur.
One can catch a bird's-eye view of the whole of Loktak lake from the Sendra Tourist Resort which is made on a large island, located in the middle of the lake. I've been there many times but every time I go there, I come back in awe of the beauty of the natural beauty of Loktak Lake and wonder for nature as a whole.
One fond memory I can recollect is taking a friend from a different state for the first time to Loktak and she said that she would stay there for a lifetime if she had the opportunity!
Longol Village, Manipur
Hello! My name is Arinaro Longkumer from Nagaland and I am an entrepreneur.
Longol is a beautiful village in Chandel district of Manipur. This surreal village is located about 1.5 hour drive away from the capital city of Imphal, and I had a wonderful experience there!
Getting away from the city pollution and the maddening crowd is all you need sometimes. Here, you find peace and quaint green villages like this.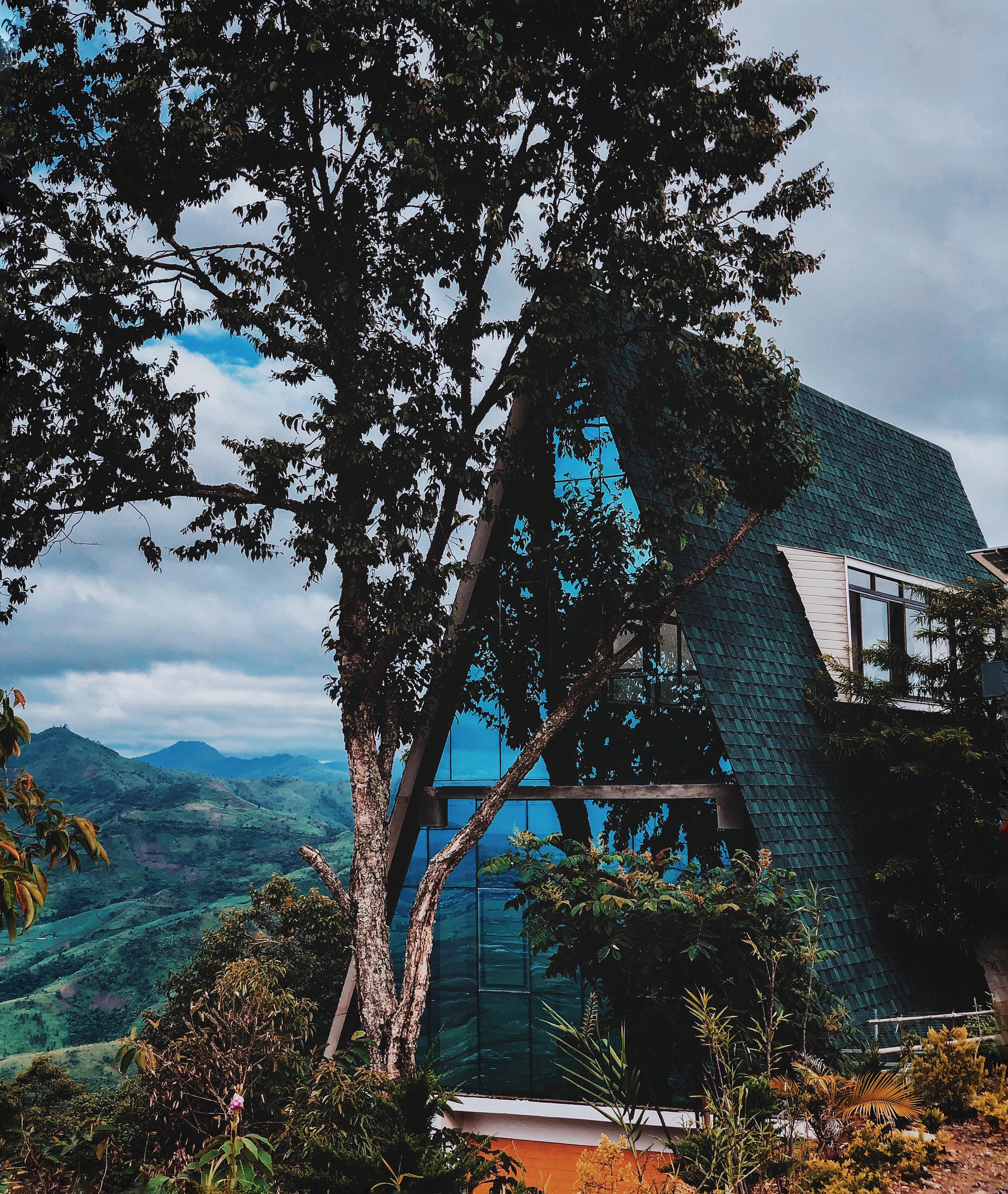 The drive to the village is scenic and serene; a definite treat for the eyes and mind. One must visit the Langol Peak Garden to get a picturesque view of the valley surrounding the village.
It's one hidden gem that is quietly tucked away in these hills.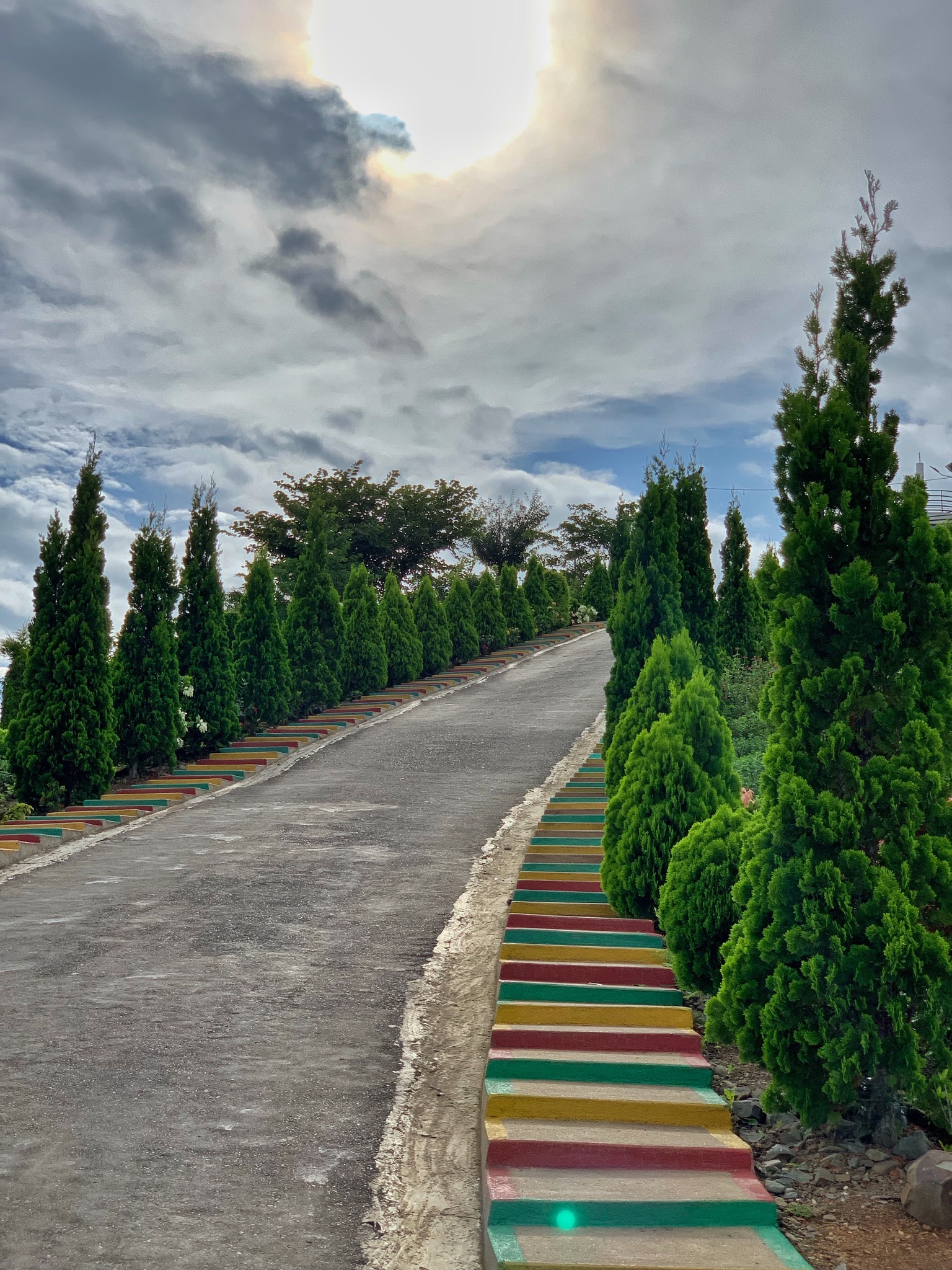 Ahmedabad, Gujarat
Hello! I'm Manan Patel a chef and the founder of Urban Grill in Ahmedabad. While most of the tourism hype happens in Rajasthan, there is much to see in this humble city as well! Recently a friend visited me here and these were the places we went to:
Sabarmati Ashram: This was once the residence of Mahatma Gandhi and his wife Kasturba. It is also called the 'Gandhi Ashram'. Because the 'Dandi March' began here and the movement's impact on our later Independence movement, the government recognised the Ashram as a national monument.
The museum houses a lot of Gandhi's personal letters, photographs and personal mementoes, including his glasses and spinning wheel. Don't forget to take a walk by the serene Sabarmati River.
Law Garden Night Markets: As the textile capital, we never run out of surprising finds. While you could enjoy the gardens during the day, night-time is when this place is truly alive. There will be vendors lining up on both sides of the street and the colours will simply delight you. You can buy wall hangings, bandhej sarees, chaniyas (long skirts), wallets, bedsheets, antique jewellery and lots more. But remember to polish your bargaining skills before you start on your shop. You also get amazing street food here! So many selections to have on your shopping breaks. Definitely try our pani puri. It's special because we add beetroot to add a bit of sweet zing. Something we are known for in many of our dishes.
Adalaj Stepwell: Built in 1499 by Queen Rudabai, this stepwell is absolutely beautiful in design. The stepwell was used for storage and as a resting place for weary travelers. Today this place is maintained by place is maintained by the Archaeological Survey of India.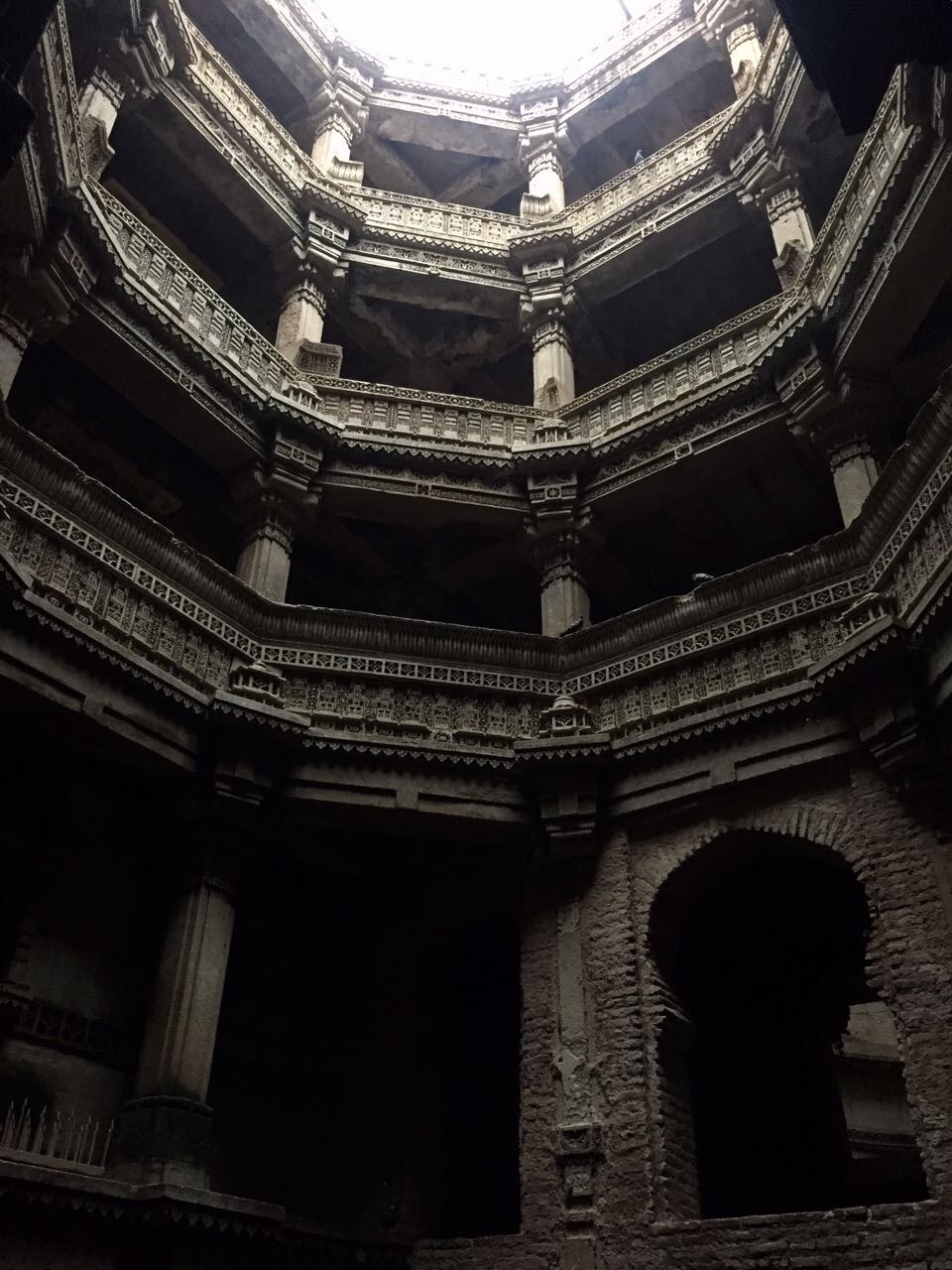 Vishalla, Ahmedabad: A paradise for foodies! Inside a mini-village setup you can watch intriguing traditional performances like bhavai dances and puppet shows of rural Gujarat.
Spiti Valley, Himachal Pradesh
Hello! My name is Athul Paily and I am an architect based in Hamirpur, Himachal Pradesh.
I recently undertook a bike trip through Spiti Valley. It is located high in Lahaul & Spiti district of Himachal Pradesh. It is also known as the 'middle land' the land between India and Tibet. 
The region is one of the few cold deserts in the nation. Strange landforms and terrains of the valley give you an out-of the-world feel!
Here are some of the must visit places here.
Worlds' highest post office – Hikkim
Worlds highest motorable village- Kibber 
World's highest restaurant- in Komic village 
Buddha statue at Langza – a must location to participate in stargazing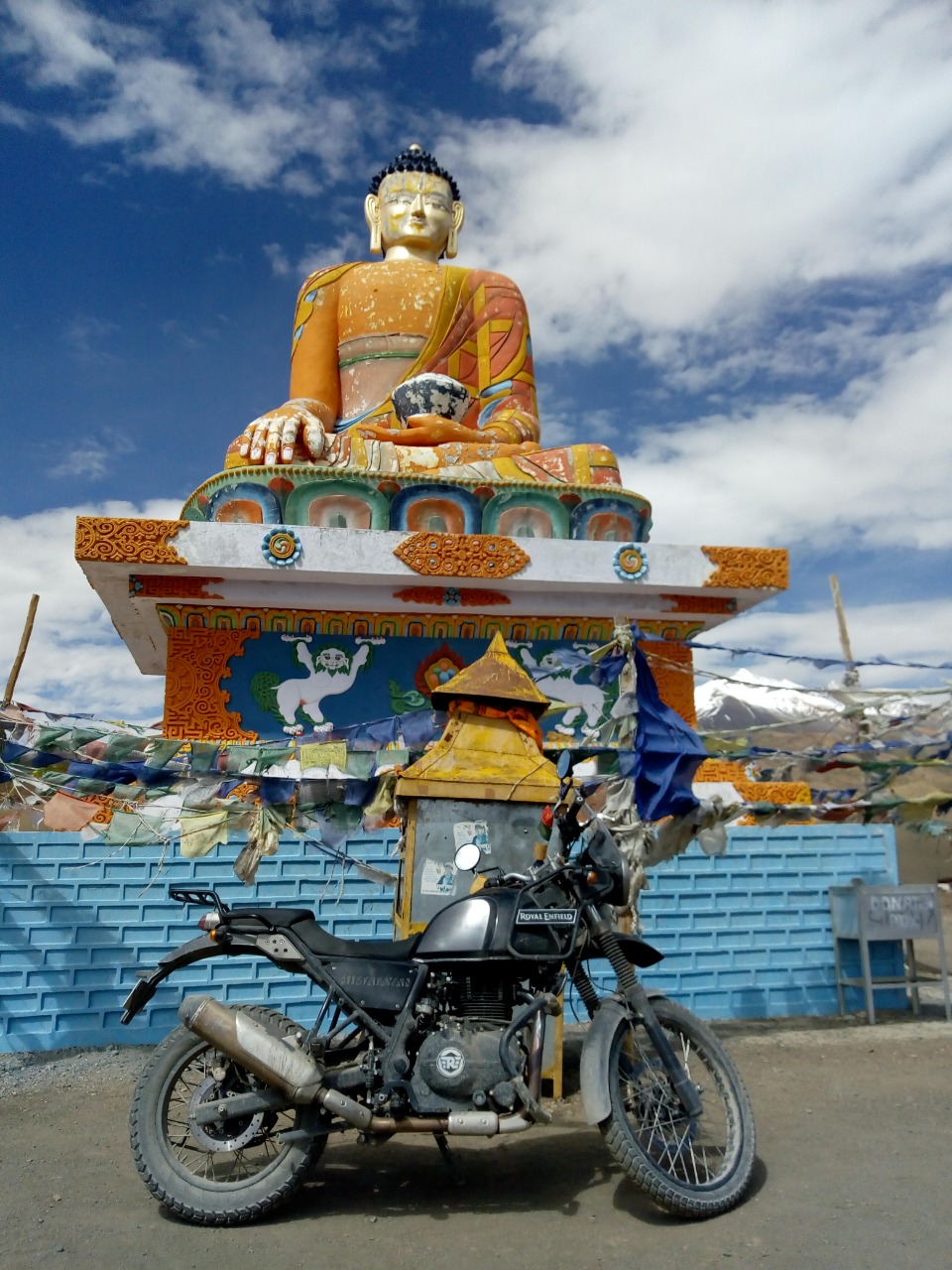 Buddhist monastery at Key – Key Gompa – a prime place for budget accommodation
We hope you've found some inspiration to embark on your next adventure! Don't forget to share your top 5 picks for our September feature! 
Latest posts by Temsulong
(see all)