"Its alright, no more pretending.

 Just ride without no worries

 Its alright, don't hide  . ."

Just free yourself and let it dance " goes the lyrics of the latest single 'Stop Pretending'  by TRANCE EFFECT. This Indie rock band from Nagaland wants to use their music to talk about mental health issues and by doing so, aims to help people overcome their dark phase by creating beautiful music that heals. TRANCE EFFECT can be a safe haven for anyone who believes in the healing power of music.
We sat down with the members of Trance Effect to know more about the team members, their music and some more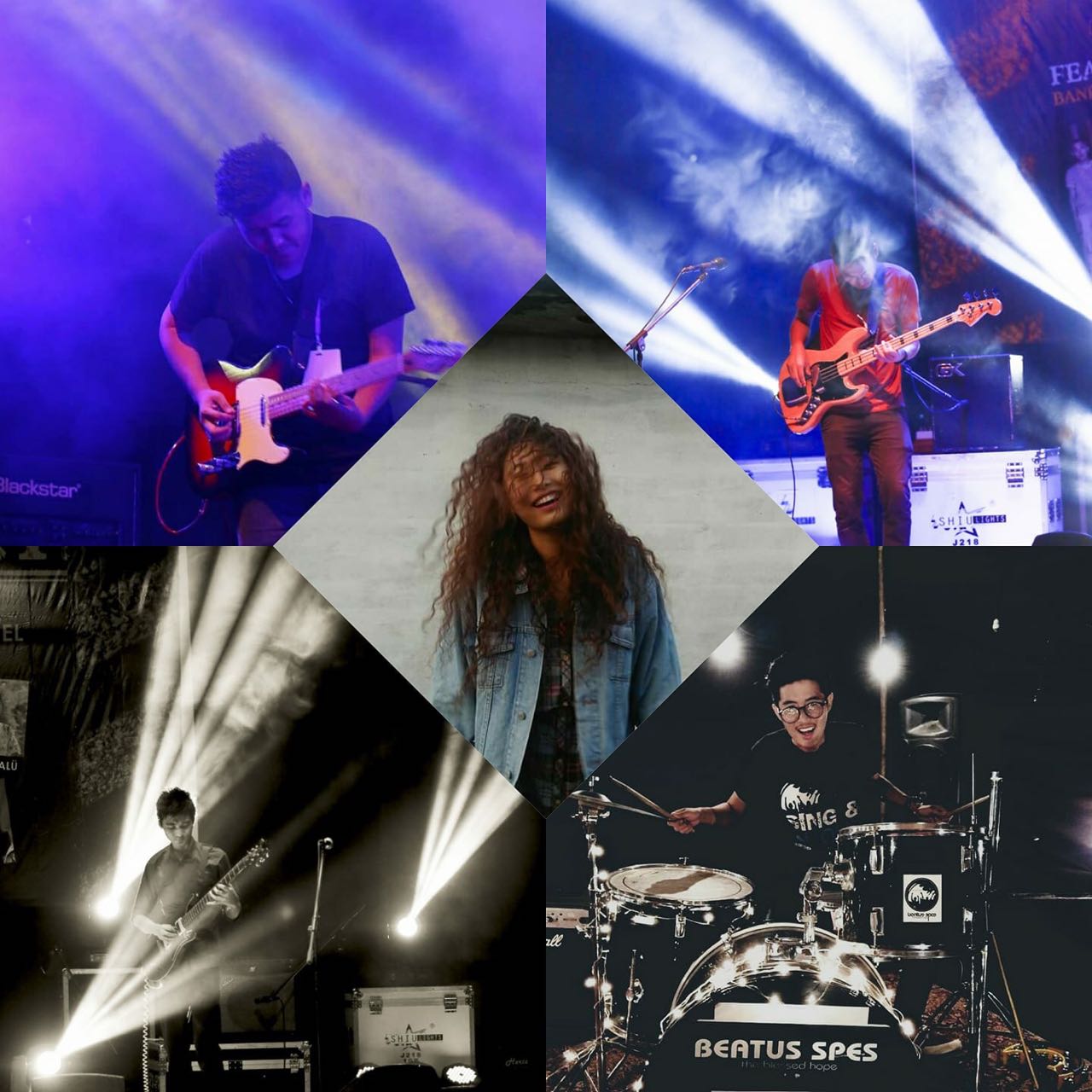 Hi! Please introduce yourselves
We are Trance Effect, a newly formed Indie band based out of Dimapur. We are a new band, formed in 2017.
On vocals, we have our dynamic and compelling performer Iuli Yeptho, an energetic performer with her powerful vocals.
Temsujungba on guitars, the bigger than life character and an outstanding showman.
Sosang on drums, a quiet but an expressive player who never fails to capture the right beat at the right time.
Wati Imchen on guitars, who, with his melodies and catchy riffs, sets him apart.
Imnamaong on bass, who with his experience of performing live adds just the right amount of color and confidence to the team on stage.
How did you guys get together? And introduce us to your work.
We are all from different musical background and genre, but it was the love to perform live music and create music from the heart that got us together in the first place to form this band. We would describe our music as somewhat of a melodic approach to the indie genre of music. Individually, we have performed at various contests with previous bands and went on to win the HIRC as well.
The name came from the fact that 'Trance' which is a more melodic offshoot from techno or house music is what drives our music even though we don't have a DJ in the band. So, we named the band Trance Effect.
How has your roots/upbringing influenced your work or working style?
We all come from different musical background and genres, but most of us grew up playing in our local churches which proved to be a major influence on the way we make and pursue music. In spite of the differences in our musical roots, we come together for the love of music and with the hope to create music to help heal people.
What do you guys do full-time?
We all have full engagements elsewhere; some of us are into teaching music and working behind the desk, and some are still at college.
What's your creative/Work philosophy – where do you take inspiration from?
We get inspired every time we see a great live performance. That motivates us into putting extra hours of practice until we get it right. We grew up watching our local artists and bands perform, they've had quite an impact to all of us individually as well as a band .
What do you hope people take away from your music?
Depression, anxiety, bad luck or a tragedy can really destroy our mental state and life can go spiraling south. We write songs about being mindful of every moment of our lives and trying to live a more carefree life – and to never give up hope.
Tell us about your latest current project.
We are planning to do a video for the single and yes hopefully, we may have enough materials for an EP by the end of this year. We just released our single 'Stop Pretending' which talks about the struggles and hardships a person faces in life owing to the pressures of trying to live a different life or pretending to be someone else. 
Listen to their new single "Stop pretending " by Trance effect below, and follow them on Instagram @trance_effect to heal your soul with their music!