Ever thought how the jewelry made of beads are created? Ever thought of making them? Today, we introduce Uma Vaijnath – the Creator and Founder of Hol-O-Beads (@holo.bead) who shares her story on how she got hooked onto making wired jewelry. Her creative jewelry work on beads, threads and wires are something to look at.
Here's a quick conversation with Uma on how one trip inspired her to get into beading.
Share a little details about yourself and what you have been up to?
I'm Uma Vaijnath, Ex-Software Professional. Now I have turned to a Happy Homemaker since 2005 after my daughter Abha's birth.
What initially sparked your interest in this field?
A visit to Dakshinachitra in May 2012. The trip literally sparked the interest in trying magazine paper jewelry and thread jewelry. At one of their stalls, a shop keeper showed how to do a thread jewelry, which I could easily do and the same person backed off to show a macrame based bracelet.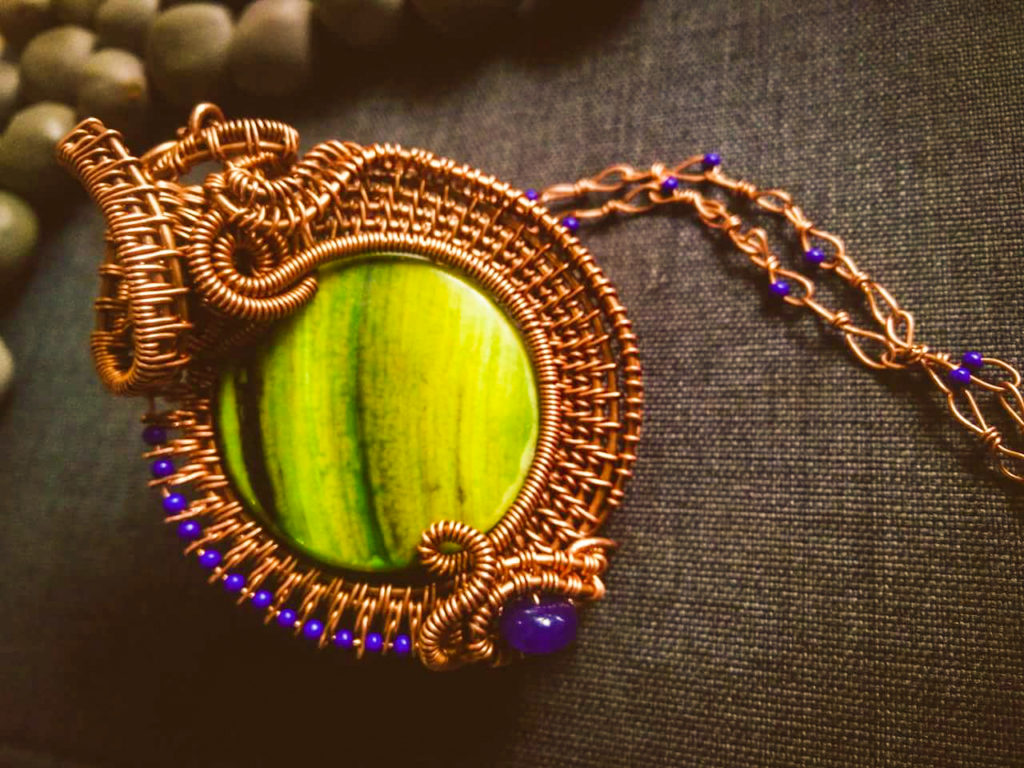 "I bought that bracelet for Rs 40/- and took up a challenge to understand the making without opening it. And yes I could!"
Later on, all other techniques like seed bead weaving , wire weaving metal sheet each new technique kept me glued to jewelry making art.
What do you do full-time? If part time, how do you manage?
I'm a full time mom for my home schooled Abha. All craft and art activities are part time. The in between fillers.
What's your creative philosophy? Where do you take inspiration from?
There isn't any philosophy I guess. And if there's one may be am unable to see through. Any new technique or art I like to learn, with a little more practice I tend to master it. Generally, I stay with anything till it challenges me; once I master it I tend to lose interest and move on to a new technique.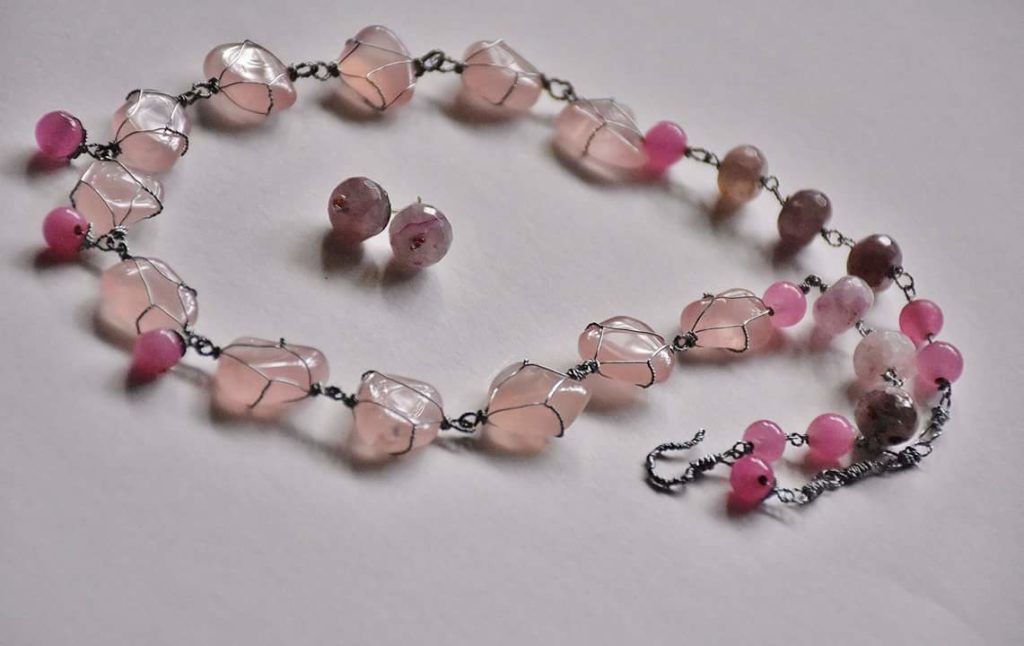 "I have mastered the techniques on various mediums like wood, wire, sheets, and seed beads, embossing, thread. It's interesting to mix the mediums of work."
What do you hope people take away from your art?
A wow! Generally that "wow" for any piece of art makes it worth the time and energy incorporated to bring it to life.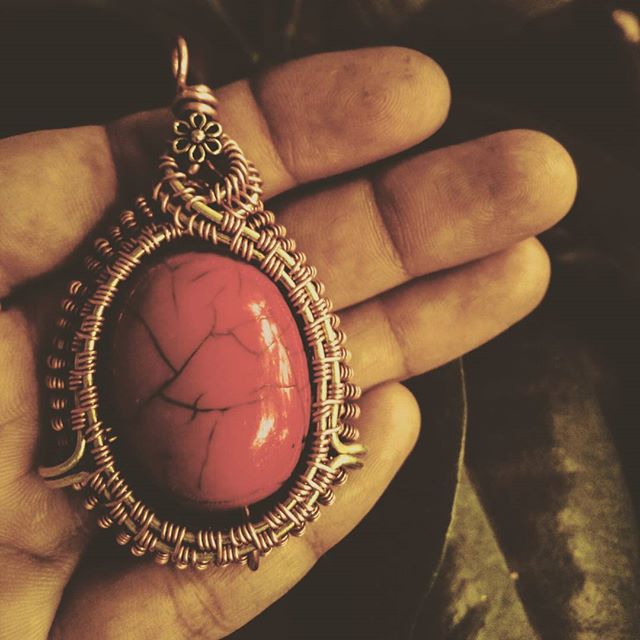 What gets you particularly excited about your art?
The challenges. Each time there's a challenge to bring in something completely new, I would end up falling in love with the piece most of the time.
Can you single out an item from your work which you are particularly proud of?
Well though it's difficult to, I feel it's my thread beads, especially those odd and various shapes thread beads, which had failed the right marketing.
"I had spent quite a number of years working on thread to get various sizes and shapes, which I haven't seen to exist around. People need to know more  this beautiful artwork."
Where can we find you on social media?
We are active on Facebook & Instagram
Latest posts by Asmita Das
(see all)