Meet Evao Ngullie – a self-sufficient and self-taught woman who turned her hobby into a business. With her passion for food and baking, she now makes people happy with her homemade baked cakes and desserts.
Here's a quick chat with Evao Ngullie (@evao.ngullie) who started baking from the time she was 12!
A little background about yourself Evao
Hi, my name is Mhabeni Evao Ngullie. I grew up in Kohima but at present, I'm staying in Dimapur, Nagaland. After my Graduation in Commerce, I planned to take up a culinary course but I ended up being an Accounts Manager in Dimapur. Since then, I have been managing my work and my love for baking and cooking. I suppose like most people, I am compelled to balance my work and passion. So far, it's working out good for me.
Tell us about your beautiful baking hobby/venture
This baking venture of mine is very dear to me because I learned it the hard way.  With no formal training, I observed and practiced whenever I could. My passion drove me to the point where I ended up with my own baking venture. When you decide to learn on your own, there are so many risks involved but one needs to be courageous enough to fail and re-start again and again. That's how I have progressed so far.
"My products are purely homemade and fresh. I'm self-sufficient enough to make everything from scratch."
"Although it takes a lot of time, the effort is worth it. I use a lot of seasonal and local fruits for my desserts and cakes."
What inspired you to start baking cake?
My inspiration definitely comes from my mother and my cousins. We are a family of bakers. Initially, mum taught me the basics and I remember the first time I baked, I was around 12 years old and I was so excited. It was from a self-made fire oven since we didn't have an electric one. I guess, my zeal and curiosity to learn about flavors, techniques took me this far.
"Watching a lot of tutorials on YouTube has helped me in learning the nitty-gritties and the art of cake designing – be it buttercream or fondant art. It's the best platform for those who don't have the time or money for classes."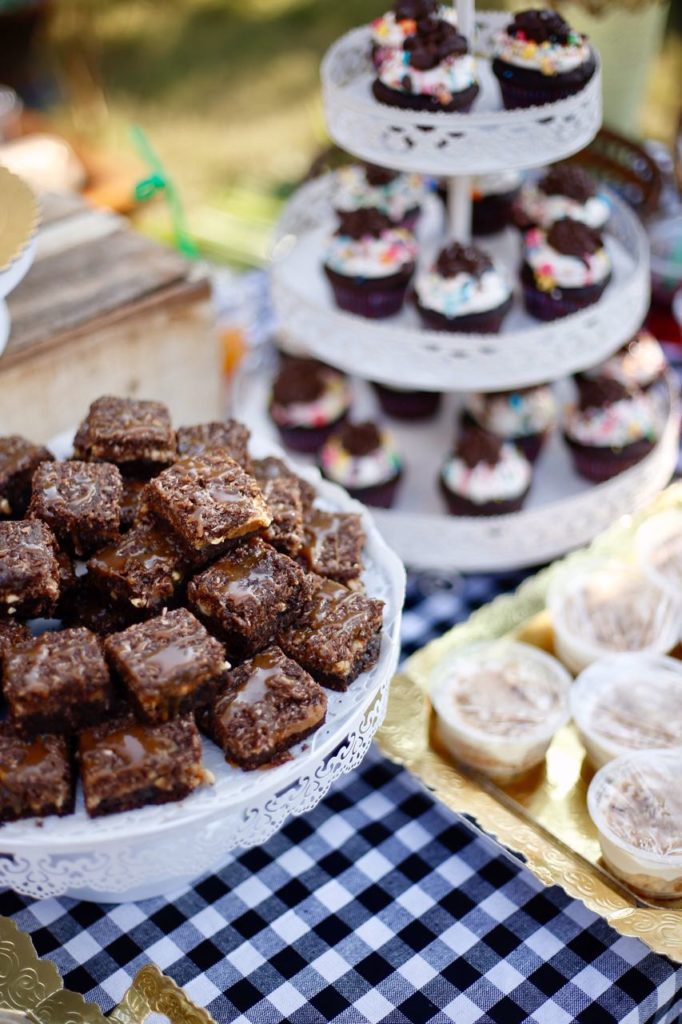 Have you always wanted to be an entrepreneur? What are the challenges you face in running your hobby as a business?
I started baking as a hobby but I never thought I'd be catering for weddings and different occasions. It's the people in my life- my friends and family, who believed in me. They pushed me even when I didn't have the confidence – and that's how I started. Turning your passion into an entrepreneurial venture usually works out on its own. Well, in my case it has – organically from the way people encouraged me and responded positively to my baking.
"Being an amateur, I faced a lot of challenges initially. I wanted to try so many new recipes but back then, it was difficult to get all the ingredients. That's how I started making my own cheese, jams, caramel etc. from local produce to use it in my cakes. This helped me to improvise and learn more techniques. Using my own homemade products, I'm able to give my clients an array of pure flavors at affordable rates."
Which are the most popular ones?
Some of my bestsellers are Angel food cake, Tiramisu, Red Velvet and Rich Chocolate Cake.  I do catering for wedding desserts and cakes, birthdays and lots of other events.
Where can we buy them? Can we have some more details about your products?
For a 2-pound cream cake, I charge Rs. 1000-1500 (depending on the flavor and design).  It's a home-based bakery so it's usually pre-ordered.
"To order, you can contact me directly on Instagram & Facebook."
Latest posts by Asmita Das
(see all)