In this world of Instagram and Facebook, we often come across many talented photographers. However, the best part is that, each discovery is unique – with it's own special story. So when we came across Saint Kamei, we were instantly drawn to the way he uses light to capture intimate moments. His keen sense of storytelling, portraiture, landscape, and love for the outdoors – makes his photographs special.
Tell us a bit about yourself.
I was born in a tiny mountain town called Leimatak where my dad was posted by the NHPC (National Hydro Power Corporation). I grew up in another beautiful Naga village in the foothills of Manipur called Thenjang overlooking the beautiful Loktak Lake. My love for the outdoors and hiking began there. I also lived in Bangalore and Delhi for a short while before moving back home. I now divide my time living at Imphal and Delhi as I juggle between writing and photography projects.
I have been blessed to be a part of a family that loves art. I have a lot of friends and relatives who are excellent artists themselves. From my classmate who amazed me with his sketch of an AK-47 gun when we were just eight to my talented singer friend, they have all inspired me to follow my heart.
How did photography happen to you?
My photography journey started when I covered my aunt's wedding with a Yashica point and shoot camera at the age of 13. I remember being pleasantly surprised with how well the photos turned out to be. But I dropped all creative pursuits as I had to focus on studies after my dad passed away. For a long time after that, I was the least creatively inclined person among my peers. All that changed when I got back home in 2010. Some free time and being among other creative talents gradually set me on a creative path. Soon, I found myself dabbling with designing cover arts, writing articles, leading a media team, writing a documentary script, and even indulging in a voice-over project apart from the regular emceeing gigs that I loved doing.
In the autumn of 2014, I went on a solo hike to the peak of Rasuantau mountain, that's right above my ancestral village along with a borrowed camera. It deeply rekindled my love for photography. I had been shooting sporadically before that but it was the very first time I came close to admiring my own work. And that changed everything.
Where do you draw your photography inspiration from?
Well, all of life is an inspiration. I went through a troubled phase in my life during my teenage years after the loss of my father. That was the time when I found solace in art, mainly poetry and music. I dabbled with other creative expressions (like writing, graphic design, and music) too. But I found photography as the right fit to my personality, as it complimented my love for outdoors and minimalist design. I began using all of that with my natural inclination towards stories to create my brand of work.
I feel inspired by the success of Robert Capa and Ansel Adams. Among other contemporary work, I closely follow work by NatGeo adventurer Renan Ozturk and Imphal-based fashion photographer Khaba Kei. But it was the life story of triple-amputee documentary photographer Giles Duley that truly inspired me to take the plunge into pursuing photography as a full-time occupation.
Tell us your process when you're at work. How do you create such fantastic imagery?
I believe in not limiting myself creatively. I have been experimenting with portraits, fine art, landscape, and environmental portraits. I love pushing boundaries and playing with shadows, lines, and tones.
When it comes to professional assignments, I only accept working on projects that are either creatively challenging or come with a great story. And that has led me to interesting projects with non-profits like Habitat for Humanity and Rainforest Club, apart from covering a couple of intimate weddings. I believe in collaboration and learning from other artists from different fields. And I take every opportunity available to do so. I'm currently working with a writer on a coffee table book.
What would you like to advise other budding photographers?
To me, the pursuit is as important as the result. I would encourage young photographers, especially the ones who are starting out, to enjoy the exploration & the experimentation – as much as the pursuit for perfection. Consistency in style and technique is of utmost importance, which will come only through practice, and knowing your natural interests. Ensure you put more emphasis on the craft rather than acquiring the best and the latest gear. With time, I have learned that one can definitely make it big in photography without good gear but it's impossible to do so without good craftsmanship.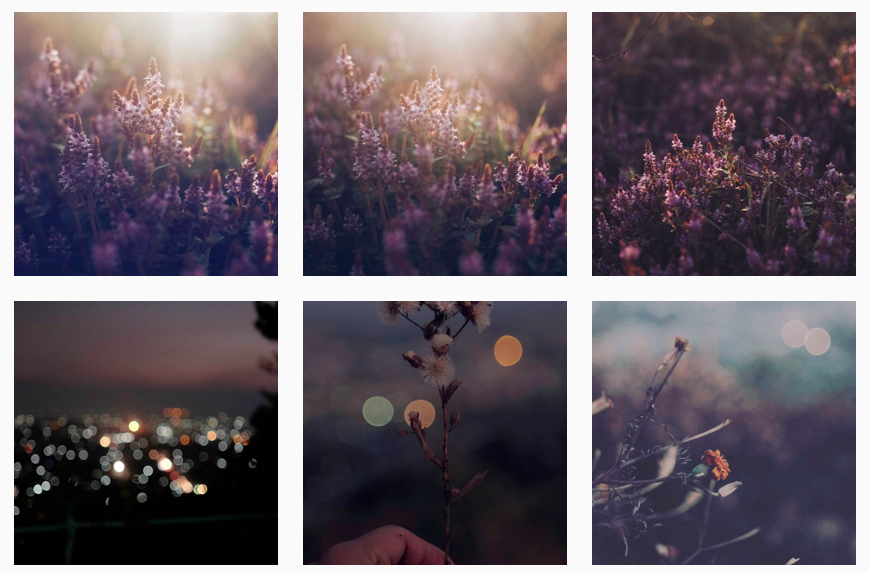 Latest posts by Pooja Ghose
(see all)