Mondays, the dreaded day when you go back to work or school. Here's a tip to beat the Monday blues.  How about a 'sweet escape' into the world of confectionaries? Think macaroons, eclairs, praline, cheese cake, marshmallows dipped in chocolate sauce!
Either that or a look through Atu's pictures may do the trick. The team catches with owner and baker of 'A Sweet Escape', Atu Jamir on her journey of becoming an entrepreneur and baker.
Can you tell us a little bit about yourself?
Born in Kohima and hailing from the mystical village of Longsa Village , my name is Atu Jamir and I am currently living in Dimapur. I got married this year with a wonderful man who is also the biggest supporter of my passion and love for baking.
I graduated in Economics from Hyderabad University and worked with a corporation for a brief stint of one year. I then returned home, completed my master's degree and worked as a teacher in one of the reputed schools in Dimapur. During my four years working as a teacher in Maple tree School, I started to utilise every extra time I got to spare to train myself and practice baking at home as a hobby, which later took more priority as I found my true passion and wanted to concentrate fully on my skills and love for baking. I quit my job and became a full time baker.
Tell us about your venture- A Sweet Escape. What's so special about it?
It may sound cliche, but baking and food has always fascinated me since childhood. I always wanted to do something with it at the back of my mind but it never occurred to me to choose it as a profession, as me being me, I was very reluctant and shy to ask anyone to buy my cakes until my friends and family encouraged me.
The special thing about ' A Sweet Escape' is that it's homemade and freshly baked. Made with love and passion with the finest ingredients. I always believe in delivering consistently high quality desserts, so that more people can enjoy the goodness of homemade tasty cakes.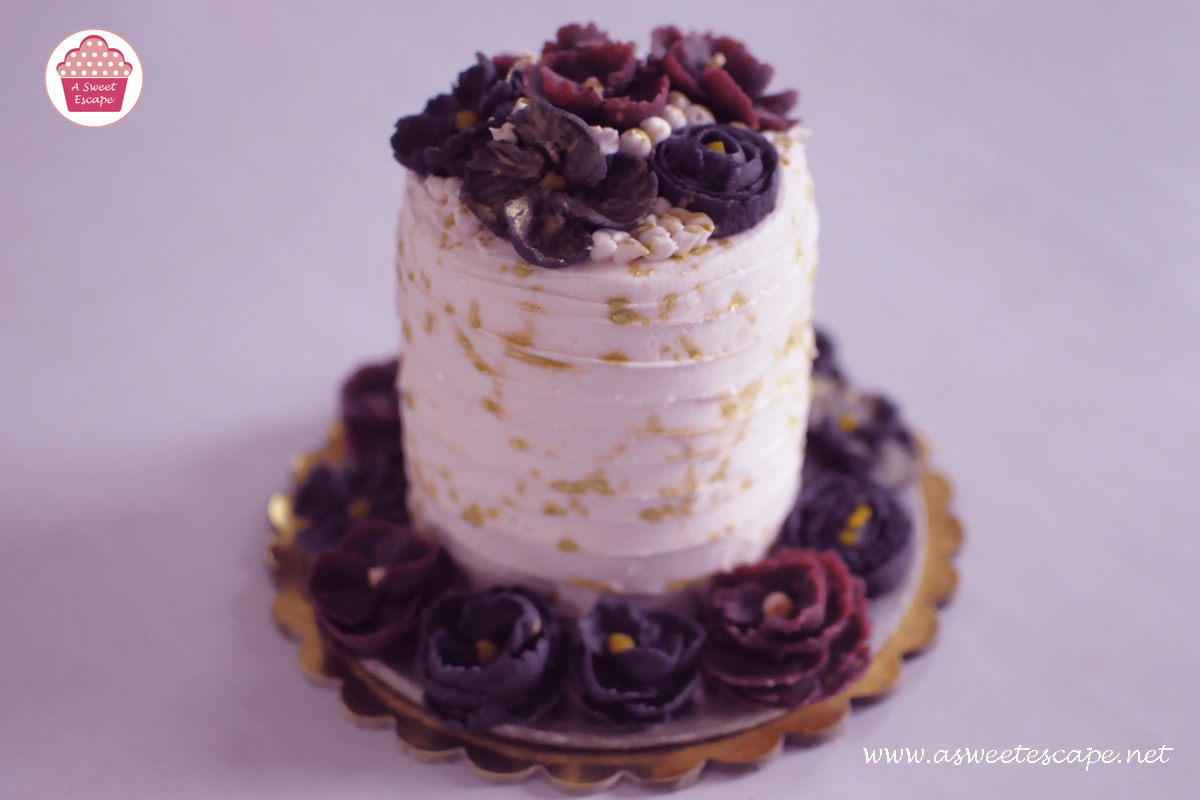 How did you come up with the idea? What was the inspiration behind 'A Sweet Escape'?
I am quite a dreamer and always imagined of escaping into another dimensional world of candies and cake . So when I decided I want to make my passion my career, the name 'A Sweet Escape' just clicked.
Have you always wanted to be an entrepreneur/ baker?
I never imagined becoming an entrepreneur since I wasn't very good at business. Just like many of us, I also wanted to be in the administrative line. However, baking has always been a dream for me. Interestingly with God's blessing , His plans unfolded for me and right now being able to enjoy my work and earn with what I love doing, is the best accomplishment anyone can ask for. I really thank God for such immense blessings.
Biggest challenges you've faced and learnings so far?
There are many challenges in this line of work, from creating new recipes, training self or others, finding market or ways to have it delivered to remote and out-stationed clients. Some recipes take months of trial and error until it's accurate. I blend some into perfection and some are still way beyond perfection.My own macaroon recipe which took some months is now ready and is getting good response.
"My objective is not only to bake regular cakes but to make my own recipe with availble local ingredient"
A sweet escape is home based, so there is no commercial shop to buy from. All my products are prepared on preorder and collectable in collection points and centers. Also, my products are mostly dessert cakes and confectionaries which are very delicate to handle. I currently service only to Dimapur and Kohima regions. However, other products and baked items will be delivered to other district as well very soon. The cost of my cakes range from Rs 1000 to Rs 1800 for two pounds.
"My best selling desserts cakes are praline, caramel and nuts along with macaroons, cookies and tea time cakes."
Later in the future, I'll be posting some recipe and video tutorials online. Follow Atu and her sugar-coated feed on her

Instagram

!
Latest posts by Imtee Jamir
(see all)