Dropping into traditional restaurants for a restorative slice of the only aged cheese made in India is indeed a culinary must-do when in Kalimpong. Well, why not? It's delicious: the texture of a hard European cheese with an almost parmesan-ish flavor. But it would behoove young coffee aficionados to head to more modern cafés like the Art Cafe at Thana Dara, for their coffee breaks instead. Especially as the old city of Kalimpong witnesses a rise in new cafes ushering in a "third-wave" that is contemporary and delightfully pretty.
Who are the founders of Kalimpong's Art Cafe?
Art Cafe was started by Pravesh Chhetri and me (Yachna Rizal). We're both currently based in Kalimpong.
I graduated as an engineer and worked in Bangalore for some time but I realized my flair for fashion and so took a degree in it. I now own a clothing line and also feature some of my work in a small boutique section at our café. I'm a foodie by nature and I love experimenting and re-jigging our menu frequently to offer new flavors to our guests.
Pravesh too graduated from Bangalore and has worked with different sectors before finally becoming an entrepreneur. His keen interest in music, plants and art reflects on the café.
How did you ensure Art Cafe grew since it first opened for business?
Art Cafe was started back in 2015. It offers books and promotes local artists while its connoisseurs soak in a breathtaking view of the city. We started out as a small space with just five tables where we could introduce our interests as well as promote local art and culture. My love for cooking & baking and Pravesh's interest in music have worked well in bringing the space together. The café started getting recognized soon enough for our quality of service and today we have grown from five to sixteen tables.
What is the theme behind Art Cafe's decor?
The café is inspired by all things vintage and designed to offer guests a rustic respite. Right from our choice of furniture to carefully deciding which vinyl records to display on the walls, we have made an effort to restore our favorite vintage objects as a part of the cafe.
What is Art Cafe known for among its customers?
I think our customers identify with our ambiance more than anything. We are also consistent with the food we offer and we take pride in the originality of our ideas.
What's your favorite food item off of your menu?
Art Cafe offers a variety of things on its menu, from different kinds of pizza and pasta to smoothies among others. But the most special part of our food is that a lot of it is made from scratch by our chefs. For example, the pizza bases to sauces and dips, everything is made in-house. Guests have been relishing the in-house mayonnaise and cake since the day we opened for business. We use fresh produce from the farmer's market every day and avoid using canned food. We are MSG free and most importantly our food is made with love.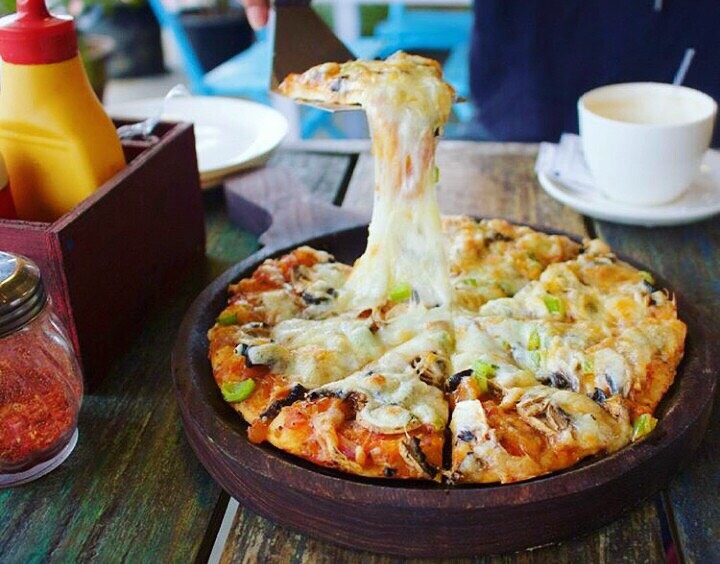 Do you want to know more about Kalimpong's Art Cafe? Follow the cafe over Facebook and Instagram
Latest posts by Shweta Rao
(see all)