For Emisenla Jamir, the mundane things about life make it beautiful. A writer and an Assistant Professor who teaches literature at Kohima College, she weaves stories with words and draws you in with her charming, comforting and grounded writing. She says, "I'm inspired by everyday life, nature, people and their experiences. It is observations mostly and also an attempt to stay true to myself without deviating into spaces that I have no hold of." 

She published her own book of poetry in 2018, titled Loneliness is an Orange, which speaks about the myriad of emotions we go through everyday. We caught up with her to chat about her book, her ambitions and her love for writing.  
Hi Emisenla, please introduce yourself!
I'm Emisenla Jamir and I currently teach literature at Kohima College, Kohima. When I'm not engaged in teaching, I read books and (try to) write.
Loneliness is an Orange is my first collection of poems. It was published by Barkweaver Publications in 2018. This collection speaks of everyday life and the varied emotions that go through people living seemingly mundane lives. In a world filled with people rushing through life, one can feel extremely isolated and alone—whether this means self-isolation or a growing loneliness is hard to determine. It questions the apathetic nature of the people (the writer included) and guilt in the inability to reconcile the past with the present.
Apart from this, a short story titled "Deliberate Delirium" was published in an anthology of short stories titled Raconteurs from the Hills by PenThrill Publications in 2014.
I have also been fortunate to have been a part of a collection of women's poetry titled Woven Words (2017) by the Department of English, Kohima College, published by Heritage Publications.
Most recently, two of my short stories have been published by Zubaan in the book, The Many That I Am (2019) which is a collection of poems, short stories, essays and paintings by Naga women.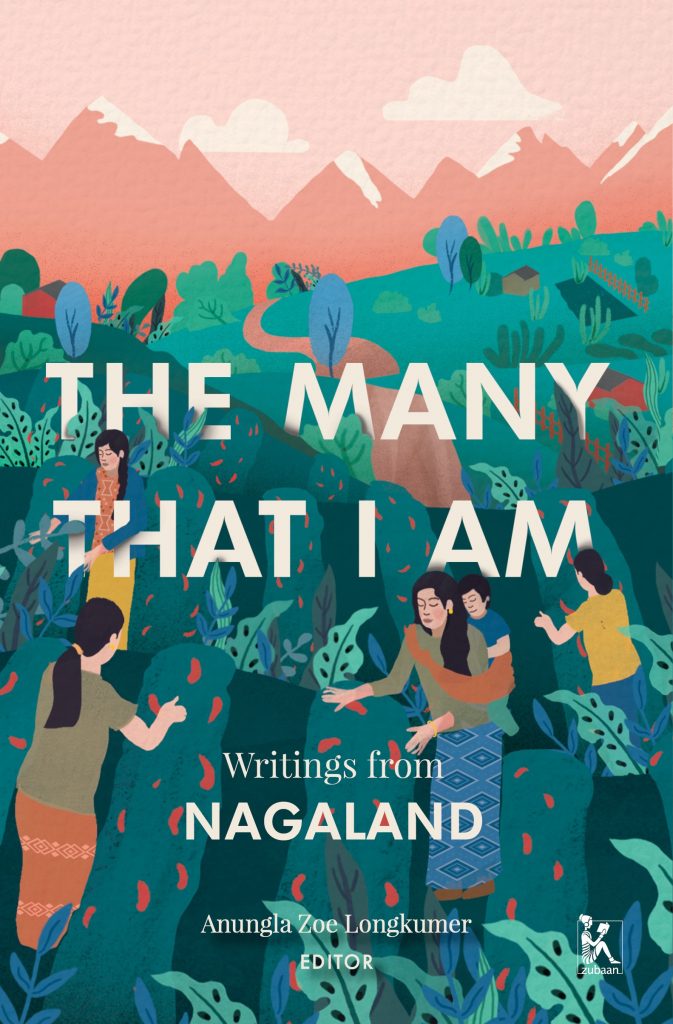 What is your writing process like?
I don't have any specific habit when it comes to writing (although I probably should).
An idea can strike anywhere and at any time but what I've discovered is that it is important to note down the idea. I've learnt that we cannot simply rely on our ability to remember because, more often than not, we tend to forget. Once it disappears, you are left regretting at the opportunity lost to make some kind of art.
When it comes to writing poems-even stories for that matter- it can stretch from a single day to a couple of weeks or months. It just depends on what you are working on. Sometimes, you just have to let it ferment for a while and then come back with fresh eyes. Other times, you have to resign yourself to the fact that there is no lustre to the words written and you simply have to let it go and turn the page to something else.
Where do you get your ideas?
As mentioned earlier, ideas can strike at any time. The most ordinary tasks can be a hotbed of ideas. But it's usually when I'm alone with my thoughts that I've found most of my ideas. It's not so much as ideas as simply reality. It is reality viewed in a way that I see and feel.
Everyday life, nature, people and their experiences. It is observations mostly and also an attempt to stay true to myself without deviating into spaces that I have no hold of.
When did you first realize you wanted to be a writer?
I'm not entirely certain when I first decided I wanted to write. All I know is that I wanted to read. I began reading at an early age and books were, and still are, my passion. You can never have enough books. Reading eventually led me towards the path of writing. At a certain point I realised that, if I tried, I might just be able to write.
During my high school days, I would write poems for my friends. I also attempted to write a romance novel with a friend of mine, but I'm glad it never saw the light of the sun. I'm sure it's lying there somewhere. But yes, these were my earliest attempts at writing.
What do you like to do when you're not writing?
When I'm not writing, I read books or listen to music or watch some TV series (quite boring, really).
Do we get to see more books from you in the future?
I hope so!
What advice do you have for writers?
I'm still trying to write and trying to figure it all out, so I don't know if I'm the right person to give any kind of 'advice', but I believe it is important to try to stay true to yourself. Neil Gaiman once said, and I think this is something we should try and apply, "If you're going to write… you have to be willing to do the equivalent of walking down a street naked. You have to be able to show too much of yourself. You have to be just a little bit more honest than you're comfortable with…"
All I can add to that is—and I've heard this from a lot of writers as well—if you want to write, read. Read and read and read. And who knows, somewhere along the way, you might pick up the pen and find the ink flowing with a little bit less of an effort than when you first started.
Thank You Emi for sharing your story with us!! We wish you a bright future.