An easy recipe for everyone to try out. It can be as spicy or plain as you want, depending on your taste preference. The toasted schezwan peppers add a special flavor – must try! Scroll down below for full recipe.
Chili Oil Noodles by Nana
Ingredients:
Chili flakes (Qty depending on your preferred hotness level)
2 tbsp schezwan peppers (toasted and crushed)
2 Bay leaves
1 cup of vegetable oil
1 packet of noodles
Salt to taste
2 tbsp of fish sauce
1 tsp of vinegar
Meat of choice (optional)
Toasted sesame seeds for garnish
Preparing the Chili Oil:
Mix the chili flakes and schezwan pepper in a bowl.
Heat oil until hot and add two bay leaves.
Remove from the stove, and pour the hot oil into the chilli flakes and pepper mixture.
Set aside to let it cool.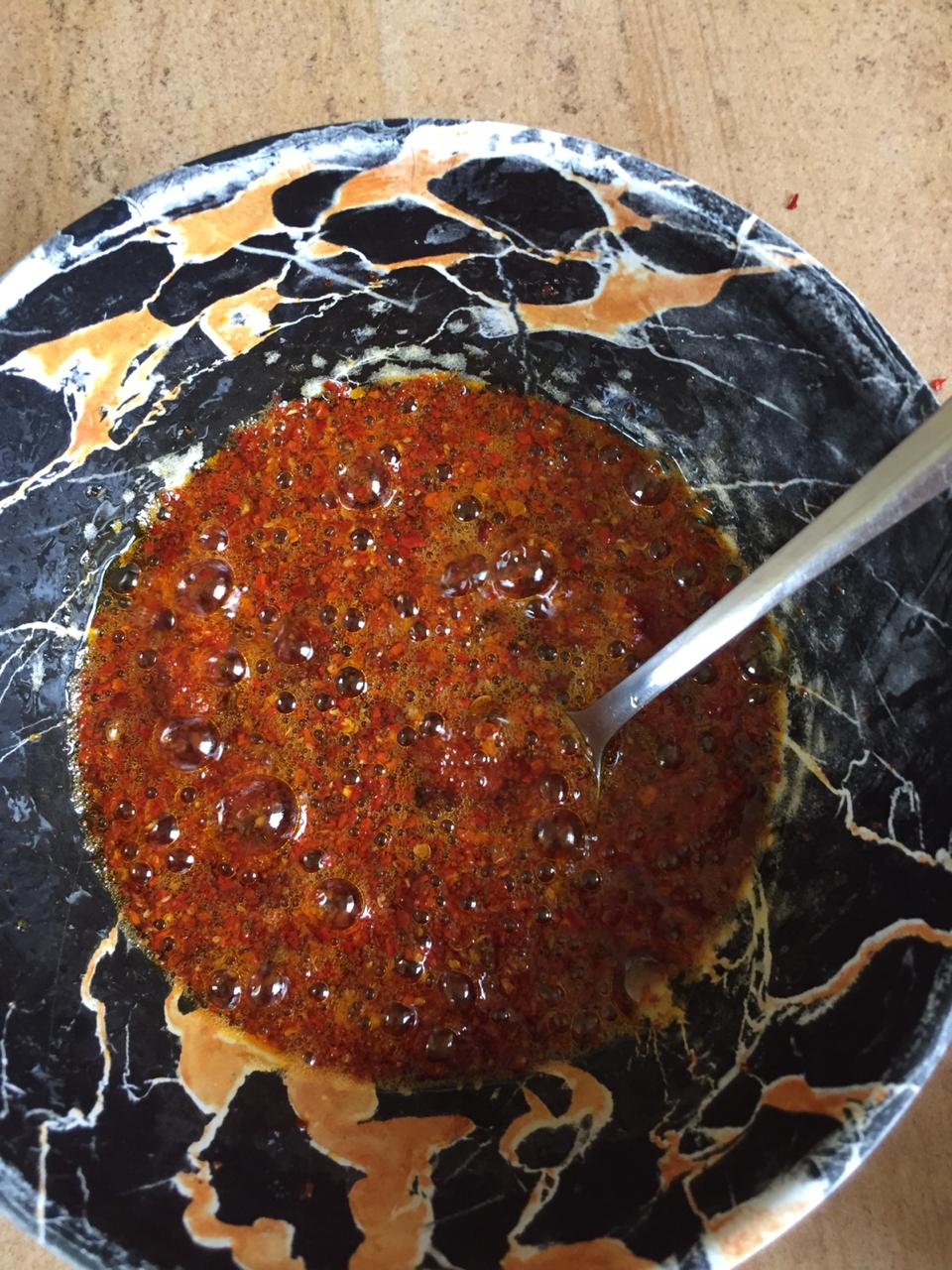 Preparing the Noodles:
Bring a large pot of water to boil, and cook the noodles – as instructed in the packet. Stir if required, to ensure the noodles don't stick to each other
Once cooked, drain the noodles in a colander, and keep them aside.
Final Steps:
Add two tablespoons of fish sauce and one tablespoon of vinegar to the cooked noodles and mix well. Pour the chilli oil, and add salt to taste. Mix well.
If you like, you can add some cooked meat of your choice (we used pork here) to the noodles. Garnish with toasted sesame and serve.
Chili Oil Noodles is ready to be served!
View this post on Instagram
Latest posts by Nara Longkumer
(see all)