Small towns in the far North East of India are prepping themselves to becoming one of the top travel destinations. Every nook and corner of this part of the country has so much to offer, it is hard for the team to keep up but the joy of exploring new places everyday is becoming an exciting adventure! Today our local contributor takes us to a piece of heaven in the small town of Mokokchung, in Nagaland. Known for their cleanliness and friendly ambience, a walk in the town guarantees that your happiness quotient will rise substantially. Beyond that, the town has so much to offer with relaxation spots that are popping up every day – with most of them promising to ease your stress in ways they know best – by offering a healthy mix of nature, calm and happiness.

"Just A Venue (JAV)" nestled cosily in the beautiful hills of Mokokchung Village provides an ideal retreat for tourists and locals alike. You will find happy people, fertile farmlands, friendly village ladies and giggling, mischievous kids.
Swimming pool nestled in the midst of greenery surrounded by resting huts and cafe makes a tempting offer – to just sit and relax or to view the beautiful morning sunrise or the romantic evening sunset.
The locals show off their craftsmanship with beautifully carved seating arrangements made of wood – with a never ending greenery in the backdrop
Fancy a treehouse to enjoy your evening tea or a quiet time with yourself? 'Just a Venue' hosts some of the most well crafted tree houses!
Traditional houses with local artifacts adorn the place to make sure the guests get an authentic local flavor while taking a stroll.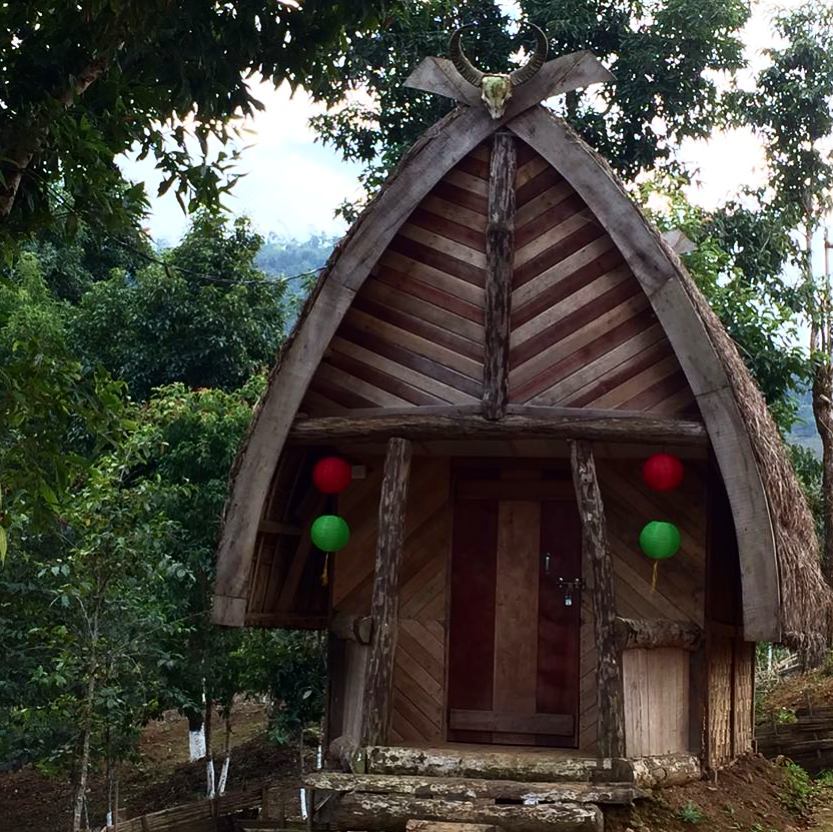 A favorite of many, this venue is surrounded by trees and neatly maintained flowers. Also, the surrounding looming mountains provide a breath-taking view. Just A Venue offers four gorgeous tree houses, swimming pools for both kids and adults, play zone for kids and picnic spots with kitchen essential available. People usually come here to chill out with their friends and enjoy the organic environment.One of their most favorite things to do is to sit in the tree houses or take a dip in the pool during summers. They also like to nonchalantly stroll around taking pictures and enjoying the scenery. This place definitely has something for everyone.
Calm in the morning, lively during the afternoon and quiet at night, this is Mokokchung, and you get to experience all of this in one venue. 
So, if you find yourself in boredom, or are planning for a small road trip, or are seeking to find solace in nature, you definitely will find the most perfect place to hang out just a few kilometres away from Mokokchung town.
The place is open by 10:00 am from Monday to Saturday and 12:30 on Sundays.