It's almost the season again, of hot cocoa and baked cookies, of the carols and the lights, of warmth and love but most of all for experimenting and layering up!
Today we bring to you some of our most favourite winter trends from folks from around the world. With the prospect to layer your clothing, it's a great way to showcase one's creativity. To unravel the beauty of all those colours and textures and silhouettes is in itself a masterpiece and to use that very same piece to create something of your own is art in the truest sense.
Starting off our list we have Lentina Constance, a dedicated mother of two, living in France. She hails from Nagaland and loves food, travelling, fashion and everything good! For winters, she adores her puff sleeves, knitwear and dark floral. In her words,
              "I appreciate the cosy yet chic approach to cold-weather dressing. There's nothing quite like a new jumper to make you feel the warmth from a mother's embrace. Knitwear has sartorial superpowers that shouldn't be overlooked. After all, what else can instantly transform floaty midi dresses and printed skirts into seasonally appropriate attire? or can instantly update your jeans and trainers combination?"
"Summer's take on the floral dress errs on the side of pale interesting, with white base colour setting the fresh tone for roses, marigolds and other delicate buds. Autumn and winter on the other hand, has taken the opposite stance with regards to the motif, instead layering it's floral over dark, brooding backdrops. I am loving the dark florals."
Bringing you the timeless quality bomber jacket as his favourite trend for this season, we have Imchen, a 22 year old graduate, currently taking up a diploma course in Fashion Designing at Govt. Polytechnic, Kohima. Winter is no doubt one of the best seasons to unleash one's inner fashion creativity.
A stern believer that one should have a staple quality jacket in his/her wardrobe, he says,
              "Try to invest in a quality jacket that you can throw over any sweater or shirt to complete your look. A very useful tip would be to visit your local thrift stores. I cannot stress the importance of thrifting, not only is it better for the environment but you can find quality pieces that will last you for a long time." He continues, "I try my best to invest in either statement pieces or timeless pieces. I make sure that I get my hands on a versatile piece of outerwear that I know I can pair with a lot of stuff all throughout the season."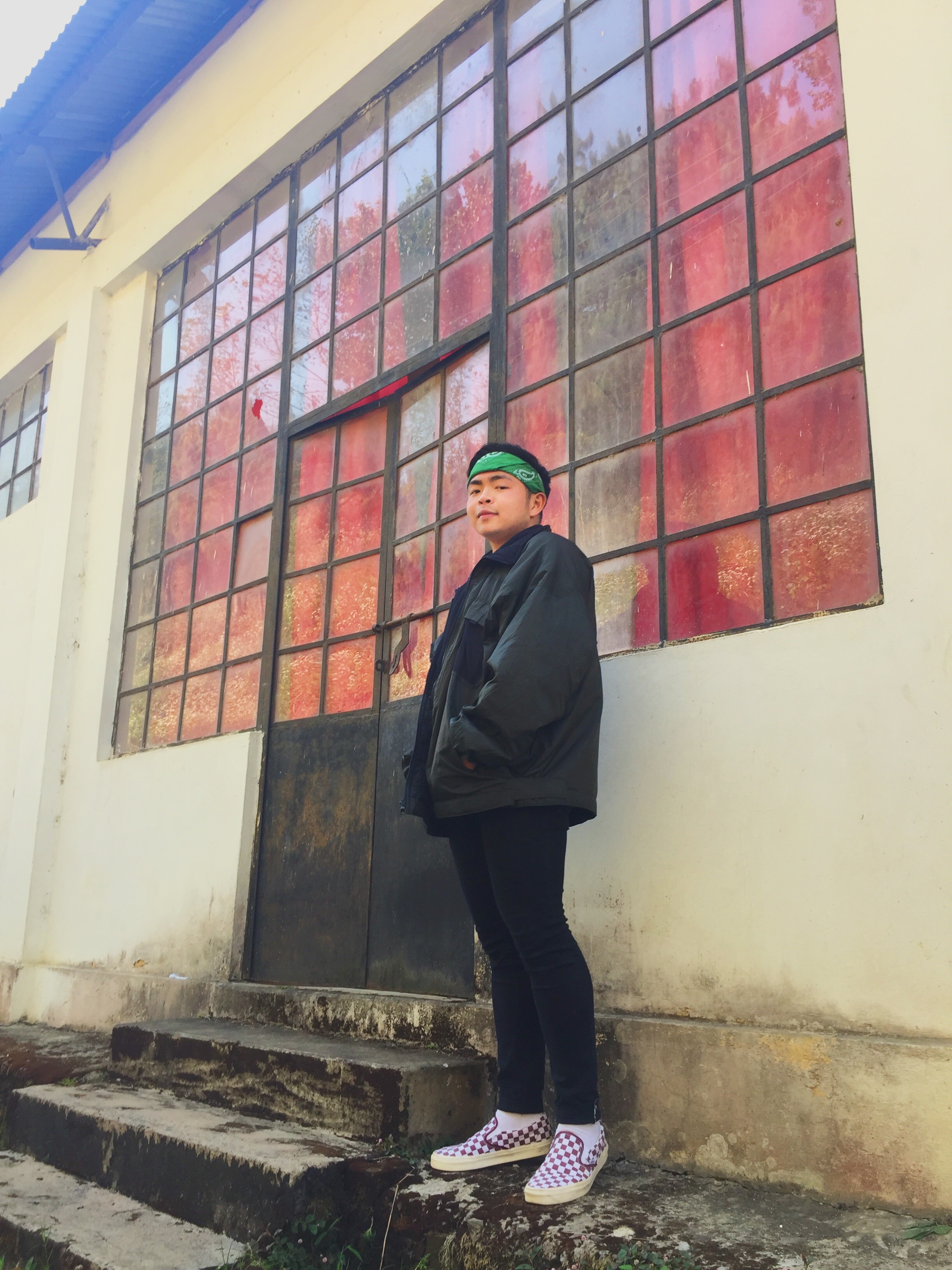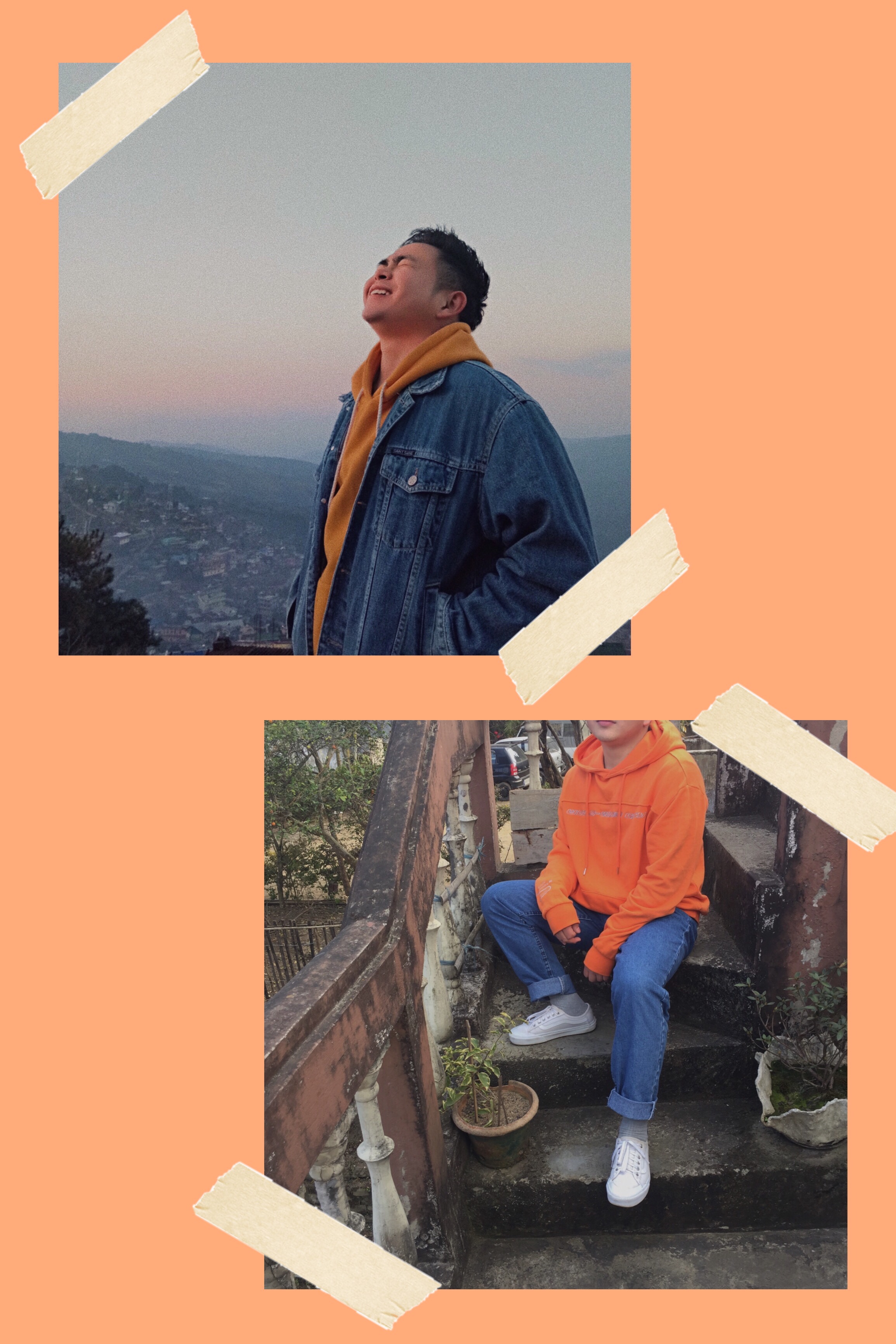 "I think comfortable hoodies and sweatshirts are just what you need in this weather! Whenever I don't feel like dressing up, I just throw on a pair of oversized hoodie, loose pants and sneakers. Simple and comfortable, yet stylish"
Khyothunglo Kikon, a sociology major student at St. Edmund's College, Shillong Meghalaya, talks about how 'less is more'. Residing in a cold hill station like Shillong year long, she makes it a challenge to beat the cold in style. Khyothunglo says,
              "Turtlenecks can never go wrong. You can wear this with any type of jacket for a casual look or if you want to look more stylish you can put a coat on top of it."
"Biker jackets literally go with everything. They can be worn with skirts, dresses, hoodies, turtle necks, you name it! A Biker jacket gives an outfit a soft grunge and an edgy look making the outfit look more put together."
Introducing another folk who adores his Biker jacket. Shidhant Rai, 18 years of age, who is currently studying B.com in St. Edmunds College, Shillong. Coming from the hills of Darjeeling, he always loved and was fascinated by the idea of dressing up and collecting monthly issues of fashion magazines. Running a YouTube channel (Jombae Newang) which mainly focuses on fashion and lifestyle. In his words,
              "I'm obsessed with the idea of layering a sweater with a classic Trench coat which is timeless and can never go wrong, during chilly winter seasons. Plus boots and jeans are my best friends during the season. Winter allows me to play with the idea of having both the worlds of formal and casual wear."
Latest posts by Arepla Jamir
(see all)