"Tokhü Emong" is a post-harvest festival which is celebrated by the Lotha tribes in Nagaland. This year, the founders of Roots and Leisure will be traveling to Wokha district (home of the Lotha tribes) in Nagaland. We will be experiencing the festival first-hand and will take all our readers along for the ride – Tune in for LIVE video coverage from the tour and the festival on our Instagram page.

This year, the festival starts from the 5th of November and goes on till the 7th of November at Wokha, Nagaland. It will host various local indigenous fun games like fire making, traditional karting, yodelling and more – with local Naga bands like De Band, Tune Up Channel from Mokokchung and more performing at the evening function. 
Banner set up for Tokhü Emong Festival in Wokha, Nagaland. | Photo by wethenagas
Tune Up Channel, rock band from Mokokchung will be playing at Tokhü Emong Festival | Photo taken from Indihut
Another exciting thing about this tour is the "Amur Falcon Festival" which will be happening this week from the 8th till the 10th of November at the Doyang reservoir in Wokha district. The Amur falcon breeds in south-eastern Siberia and Northern China before migrating in large flocks across Nagaland and some parts of Northeast India. They will fly over the Arabian Sea to their final destination in Southern Africa to hibernate for the winter.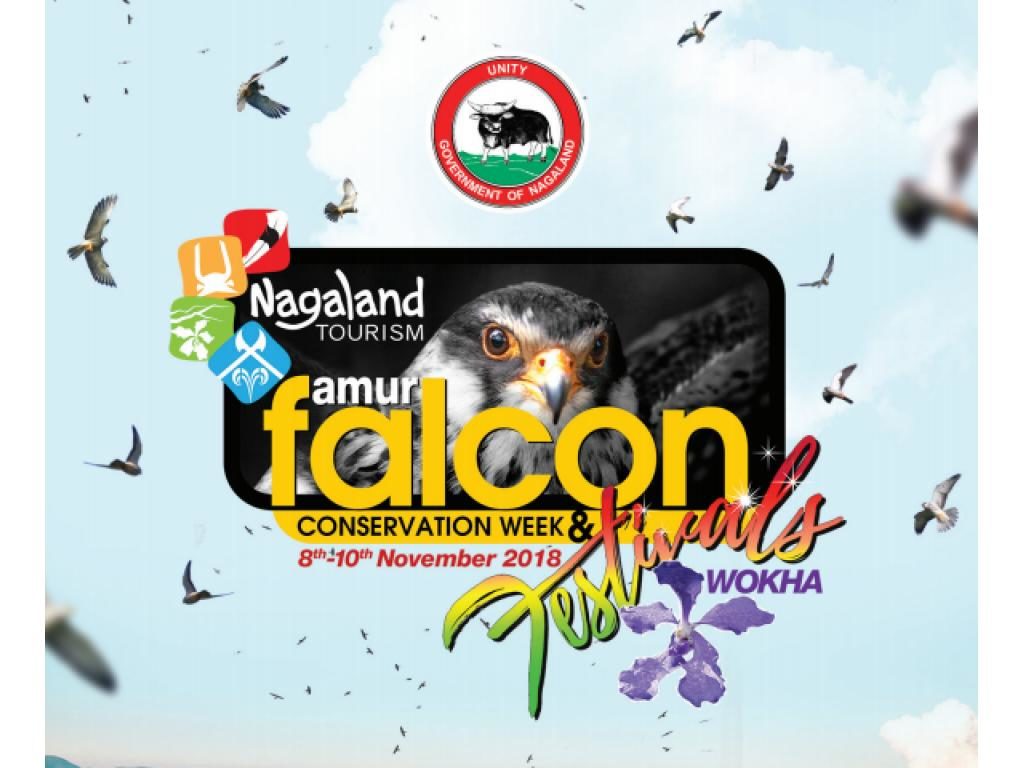 The event aims to promote wildlife conservation and ethnic festivals that highlight the rich culture and traditions of Lotha tribe. It also aims to address alternative and sustainable livelihood opportunities for the community through eco-tourism.

Year after year, tourists from across the world come to Nagaland to join this famous event. The huge congregation of falcons flocking in the Doyang reservoir of Wokha district is truly a mesmerising site. Because of this, Nagaland is known as "Falcon Capital of the World".
So stay tuned to our Instagram page and catch all the action LIVE from this exciting lineup of festivals. Tiaren and Amenla, the founders of Roots and Leisure will be taking us all through Wokha on the 6th and 7th of November. Join in to get a first-hand glimpse of the place, the people, the event, the food and much more.
A sneak peek at the festival grounds in Wokha | Photo taken from Instagram