Axone aka fermented soyabean is indigenous to the cuisines of the north-east region in India. It is taken as a sort of spice that can be added to curries or chutneys for authentic taste and aroma. It is also a protein-rich legume providing the adequate amount of protein to the traditional diet. Today, we have Inali Jane Ayemi, a passionate cook from Nagaland, who is going to show how it is prepared. The only ingredients we need here is the soyabean and some leaves to wrap it. The complete process takes about a week. 
Steps Of Preparing Axone :
Wash the raw soyabean and soak it for about 20-30 mins
Cook it in a pressure cooker, then strain it dry
Transfer the beans to a basket wrapped with leaves for fermenting (3-days maximum during summer ). You can also keep it near a fireplace.
Then pound the soyabean to make it into paste (as shown in photo)
Wrap the pounded soyabean  in leaves and place it over a fireplace for 2 nights. You can also sundry for about 3-4 days.
Stock it in an airtight container in the fridge
And the smoked fermented soyabean is ready to eat!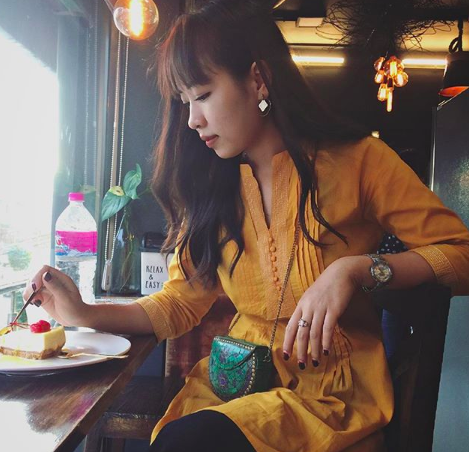 Graduate from Delhi University. I love plants and trees and exploring new places 🙂