A new cafe/food joint is now a common sight in Dimapur. It sprouts up  almost every season, each with their own unique ideas and themes that we can't help but keep an observant eye.

Today, we introduce you to this adorable café by the name Ambrosia, a Japanese anime themed café which has become the talk of town not only because of the ambiance but also because of the delectable food served. This café is dedicated to all the anime lovers.
Holohoto K Yepthomi, currently pursuing L.L.B from City Law College, Dimapur is the owner who has perfectly incorporated his love for Greek myth and Japanese anime into a space of aesthetically amazing café. As soon as you walk into the café, you will see characters from famous Japanese anime hung up on walls, drawn on boards and the transition moves from objects around to your food and right into your being! It is the perfect escape to anime-gination.
Cafe culture is one of the current trends in Dimapur. "I am extremely delighted about the fact that Naga people are catching up with this culture of entrepreneurship, however small it may be. So, I thought I should also add myself to this list of start-ups by  opening a café that has a personal touch. I fused two of my favourite obsessions- Greek myth and Anime and came up with this café," explains Holohoto.
What made you open this café?
I am in the 3rd semester of college, however attaining a degree in law is not my ultimate goal. I was an untamed child, a sort of rebel with and without a case. I always wanted to be free and independent. I am not so drawn to academics as much but I knew I had a passion. So I decided to start something that would keep me busy and with a  motivation so that I could sustain myself. As obvious and as trite as it may sound, it was my love for Greek mythology and anime that inspired me to open this cafe. The new generation is crazy about concepts and ideas of anime and mythology. As an Otaku myself I wanted to create a space where people could talk about their obsession and fandom.
What made you come up with this name for the café?
Ambrosia is a food or drink which gave immortality to people according to the Greek mythology. And since, I am fond of Greek mythology, the name seemed like a perfect fit to my café. Metaphorically café Ambrosia feeds the hungry soul of an Otaku.
 What is the specialty of your café?
People prefer our Ambrosia special ramen that has a Japanese twist. Many spiced chicken items like the noodles, dumplings, fries and burgers are another favourite of the customers. I am also planning to add more of Japanese items but will make sure it that it suits the Naga taste bud as well. It is cool to be inspired from another culture and world but it is also important to make sure that it fits into our own world and culture. It is all about balancing.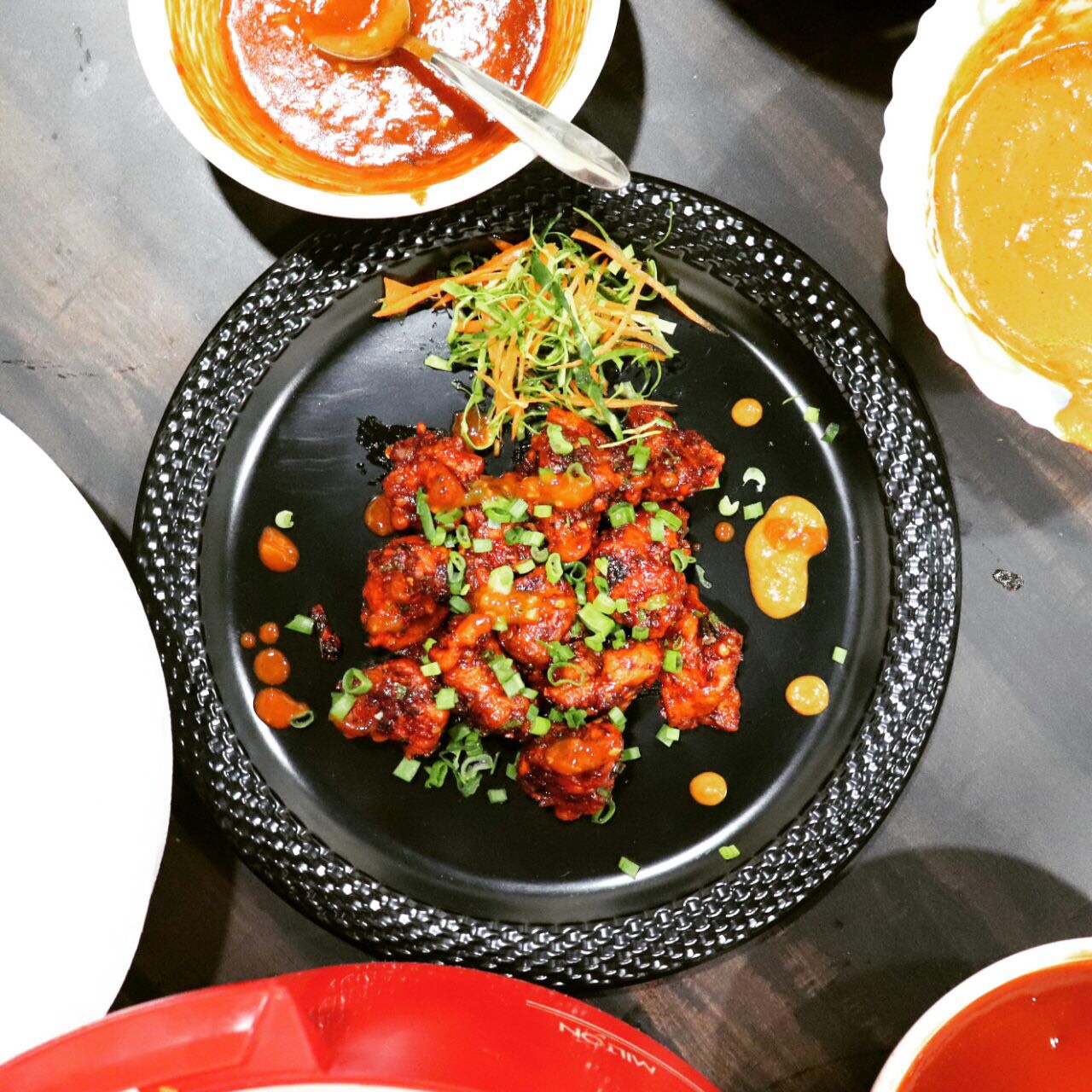 At the moment, this is just a small start-up but I am hoping with the support of family, friends and our dear customers, I can turn my passion into a sensible commercial space that not only helps me sustain but helps the community grow.
Location : Fellowship Colony, opposite DBHSS.
You can follow Ambrosia on Instagram.