It's our favourite time of year! With festivities in the air, the weather turning cold, and everyone getting enthusiastic for the New Year, there's nothing more we love than spending time with loved ones. We spoke to the R&L Community about how they are celebrating Christmas.
"Last year I took a break from the festive season as it was the first Christmas without my dad. But this Christmas, I decided to let go of all that mourning and yearning. I made sure to make this Christmas a joyous one. First of all, I wanted to share the joy by baking cookies and cakes for my near and dear ones. I also spent quality time with my family by having barbecue night and sipping some wine."
PC Lalawmpui from Mizoram
"I've spent previous Christmases taking things for granted, not realizing that people change along with the seasons and some people will not be there for the next. This year, I'm seizing every moment I have with my family and friends, taking chances and appreciating every memory we created, be it at the church , in our living room, or in a room filled with cheap Christmas lights, I've decided that the joy of Christmas comes from your companions and how much you appreciate them."
"Christmas is about Sharing happiness wherever you are and spreading positive impact in and around you. Me despite of not being Christian still goes to church and pray for my family and friends."
Thochipa C Bareh from Shillong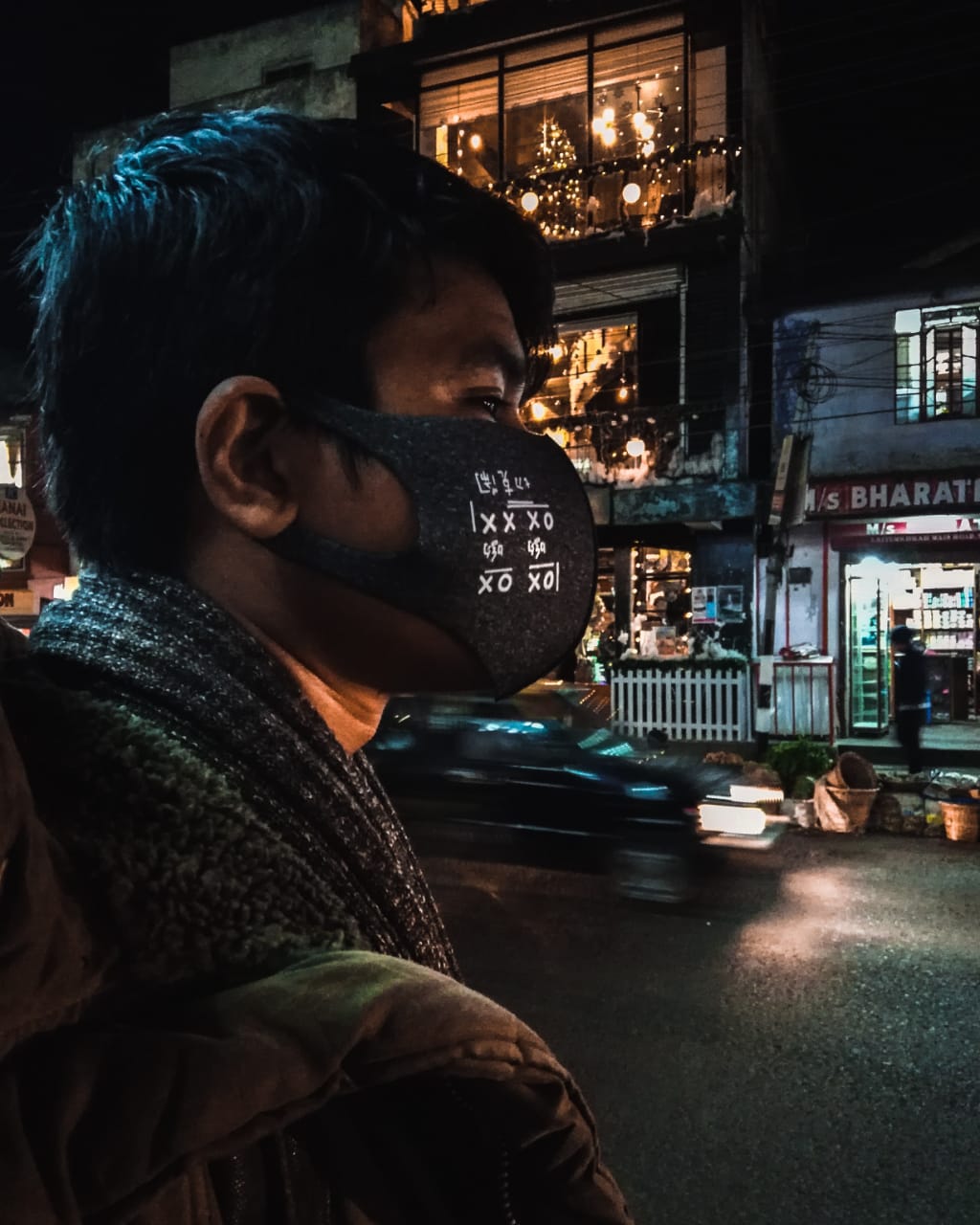 "In the cold winter  of Shillong… I start my Christmas Day brushing my teeth. I look at myself in the mirror, smile and reassure myself that it's worth being happy about. With that saidI spent most of the day watching anime and well keeping my dogs and cat companyI soon began to feel the atmosphere around my locality and I look out my window and see the lights being turned on for the evening.I decided to a stroll and admire the Christmas lights around town. I put on my new shirt and then a sweater and then another jacket. So much for buying a new shirt. Nobody is gonna see it though its lovely. I walked and walked in the cold evening. Listening to sound tracks from Guardian of the Galaxy. My breath visible in the cold. I see people with different colored hats and gloves walking around happy and jolly.

I stop at the Cathedral and took a deep breath.

The wonder of Christmas is not the people or even gifts for that matter. It's the spirit. The spirit that seems to be visible more in children. I realized I don't have that gleam of excitement for this season anymore. I bought myself a bottle of the best rum I could afford and went back home. I reached and as soon as I turned the door knob I could hear my dogs, wagging their tails and running towards the door. The cat welcomed me with a cold stare like always. 

So, I got myself changed and warm, poured myself a drink, fed my dogs and cat and wished them a Merry Christmas and went back to watching anime.

All said and done.. It was pretty decent"
Thono
"The sound of wood cracking as it burns, giving off tiny fire flakes that disappears into the night. The familiar smell of dishes being cooked that would later be the cause of many happy stomachs. The nostalgia of hearing the same yet reinvigorating songs that serenades the people gathered. I watch my family and loved ones share memories of the many Christmas past through tears and laughs. A rather fulfilling sight of pure contentment. Christmas was born out of love and I find myself experiencing the ultimate purpose of Christmas with the people I love."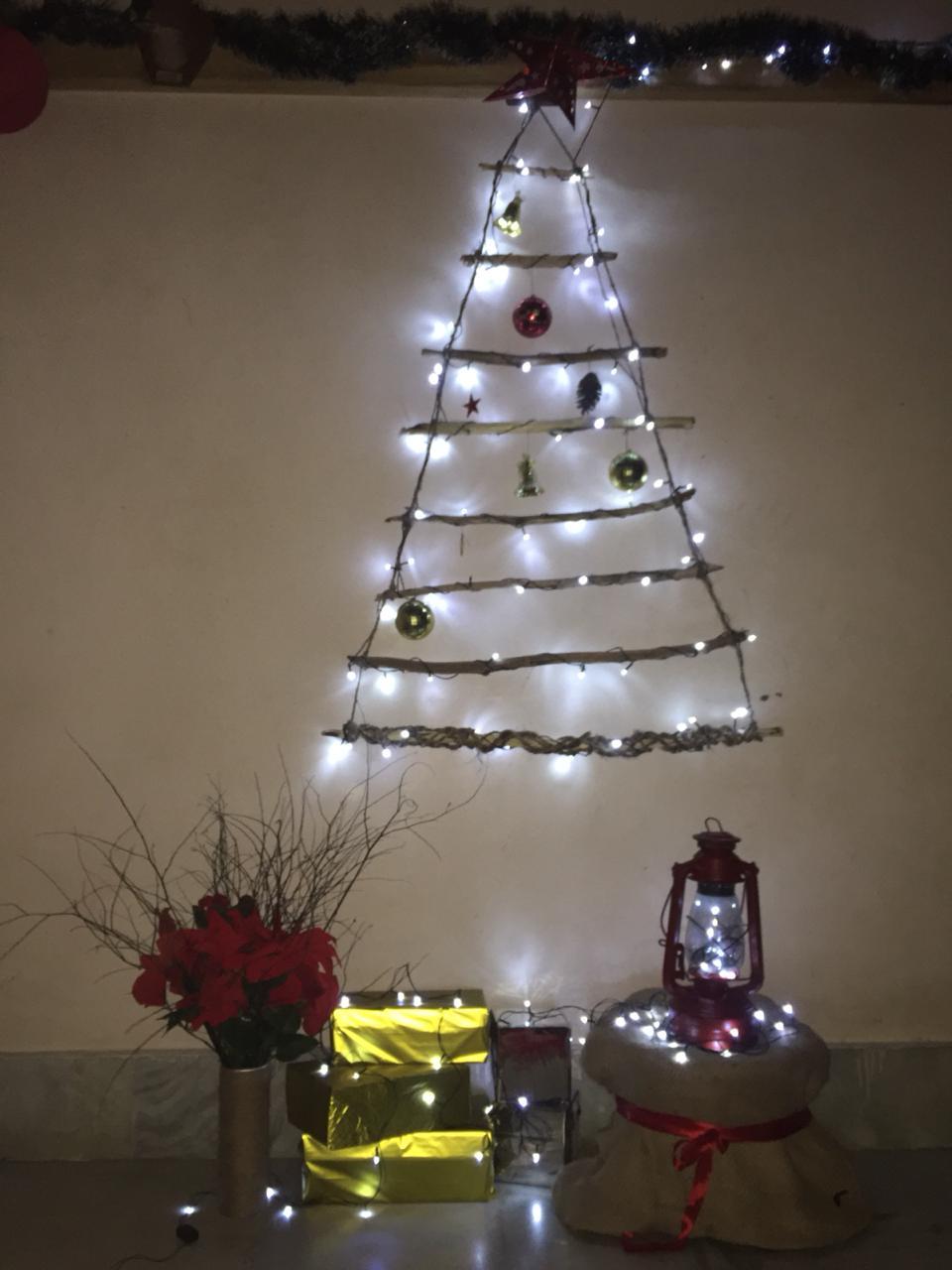 "For me Christmas is about spending time and celebrating with friends and family. I set up the tree at the start of the month, something I have enjoyed doing since childhood. I always have a dinner on 24th evening with my best friends, where we have my mother's homemade cake and more things. The night ends with us exchanging gifts. On 25th, we usually go out for lunch to our favourite place in Delhi. It is my favourite time of the year, without a doubt!"
The team extend our heartiest wishes and here's to hoping you have a great Christmas.
Latest posts by Nara Longkumer
(see all)